September 8, 2021
An employer's guide to handling the pingdemic!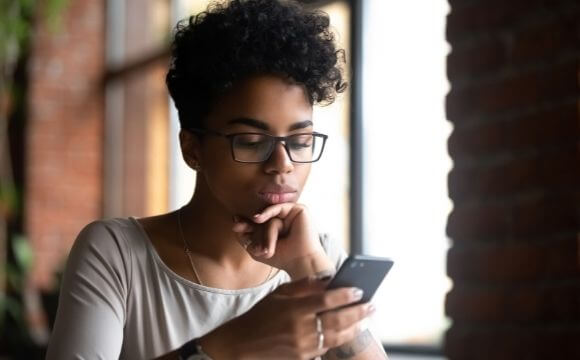 Workplaces across the country are suffering from staff shortages, due to self-isolation, caused by the so-called pingdemic. With businesses coming close to shutting down production, our HR Services Team have been answering questions on how to handle the pingdemic.
Frequently asked questions include, can I ask employees to have the vaccine to prevent them from having to self-isolate? Can I ask employees to delete the NHS App or turn off the notifications? What can I do to maintain operations when lots of employees have been 'pinged'? Read on to find out.
What is the pingdemic?
Over the last 18 months, we've all had to adjust to a new way of living and working. But we've also had to learn a new language. There's been an exponential growth in buzzwords and acronyms with the 'pingdemic' being the latest. So, what does it mean? It's a play on words made up of the terms 'pandemic' and 'ping'. It refers to the notification from the NHS COVID-19 App on your phone.
How has the pingdemic affected businesses?
Now that most restrictions on social contact have ended, concern is growing around staff shortages and disruption to business. The fear comes from large numbers of people being told to self-isolate through the NHS App. This is due to the sharp rise in Covid-19 cases reported in the UK throughout July and August. Half a million people were 'pinged' by the app in with week up to 7th July. This resulted in staff shortages and disruption to industries including the care sector, supermarkets, and transport. The supermarket chain Iceland, for example, had to closed stores due to staff self-isolating. Iceland was also forced to take on 2,000 additional temporary workers.
How did the self-isolation rules change on 16th August?
From 16th August, people who have been fully-vaccinated for at least 14 days, and under-18s, no longer have to self-isolate if a close contact tests positive for Covid. Instead of self-isolating, individuals are advised to get a free PCR test as soon as possible. Anyone who tests positive will still have to quarantine for 10 days, regardless of their vaccination status.
Can I ask employees to have the vaccine to prevent them from having to self-isolate?
Firstly, it's important to establish whether an employee can be vaccinated. If they can't, then their need to self-isolate due to being pinged, is out of our control.
If an employee has chosen not to have the vaccine, you can try to establish why. Acas has found that a quarter of British employers have not been giving their staff paid time off for Covid-19 vaccinations and have no plans to do so in the future. Furthermore, a similar percentage are refusing to provide full company sick pay to staff who are off work sick due to vaccine side effects. You may want to review your current policy to make vaccinations as accessible as possible for your staff.
You can also try to manage any 'vaccine anxiety' by providing access to accurate and credible information. However, with the exception of some care staff, having the vaccine is a personal choice. If an employee chooses not to have it, this is largely out of our control. These employees should be allowed to self-isolate if instructed to do so.
Can I ask employees to delete the NHS App or turn off the notifications?
There is no legal requirement to have the NHS App. In addition, self-isolation on receipt of an app notification is advised rather than a legal requirement. Whether an employee chooses to have the app or not is largely out of your control and there are only a very limited number of sectors that are exempt from self-isolation.
What can I do to maintain operations when lots of employees have been 'pinged'?
Homeworking should be the first port of call if possible. If not, you may need to consider agency/temporary workers or offering overtime to existing employees (whilst being mindful of Working Time Regulations). You could also bring the start dates forward for new recruits.
Can I insist that employees continue to come into work despite being pinged?
Isolation upon notification from the NHS App is not a legal requirement, as opposed to having Covid-19 symptoms or being informed by NHS Test and Trace. Some employers may consider asking staff to come in with mitigating measures in place. However, this is not an advisable course of action from both an employee relation and a health and safety point of view and would largely depend on the job role and workspace.
It may negatively impact staff morale and it could, potentially, be seen as a breach of mutual trust and confidence leading to employees finding they have to resign, which could lead to a constructive dismissal claim.
In addition, it could lead to staff refusing to attend work due to a serious belief that the workplace poses a serious and imminent risk, in which case employees would be protected from dismissal or a detriment. I would strongly advise any employers who are considering this controversial course of action to seek both HR and Health and Safety advice.
What can I do if I suspect workers are abusing the system?
Some staff may see this as an opportunity to get some additional time off work. Recently, it came to light that a number at Nissan's workers used a colleague's test and trace 'ping' alert to falsely get time off work. I've also spoken to customers who have overheard staff discussing when they intend to use their 'Covid Holiday'.
When a 'ping' is genuine, there are several period notifications. You could request that employees provide you with each notification throughout the self-isolation period. In addition, you could communicate to all employees that, if there is a suspicion of someone falsely claiming a need to self-isolate, this will be investigated and may result in disciplinary action, possibly even dismissal.  You may also want to start including self-isolation time in absence management triggers. This will help you monitor individuals who seem to be having an excessive amount of time off without any obvious reason.
Over the coming months it is going to be a delicate balancing act to ensure you maintain your duty of care as an employer and keep your operations functioning. I would advise that a cautious approach is applied, and advice sought at each stage.