February 25, 2021
Are Employers Misusing the Furlough Scheme?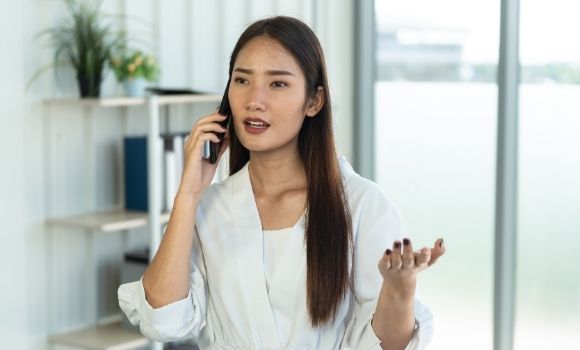 Are employers misusing the Coronavirus Job Retention Scheme (CJRS) to "fire and rehire" employees on lesser terms?
Whatever your views on the CJRS, there is little doubt the scheme has gone some way to easing financial hardship for many businesses and employees alike, and preventing mass unemployment.
However, some employers have been misusing the scheme to fire their employees and rehire them under worse terms and conditions. Which employers are doing this? And is this against the law? Keep reading to find out.
Important Context
The CJRS launched in April 2020 to help struggling employers pay their staff during the pandemic. The scheme was due to expire in October 2020 but has since been extended to April 2021.
As you probably well know, employees get 80% of their wages, up to £2,500 per month paid to them under the scheme. Although employers are not required to contribute to the 80% wage payment, they do need to cover pension and national insurance contributions.
The Chancellor, Rishi Sunak, has hailed the scheme a roaring success. At the scheme's peak in May 2020, 30% of the UK workforce were furloughed and thus eligible to be paid by the scheme. However, the Office for National Statistics (ONS) has shown this trend fell to 11% by mid-August. They stated this trend is likely to continue to fall.
The ONS Business Impact of the Coronavirus Survey showed that "less than 1% of the workforce was made redundant in every two-week survey period over the summer."
'Fire and Rehire' Tactics
What the ONS survey seems to reveal is that although unemployment is rising, it is not rising at a greater rate, given the circumstances. So, what might be accounting for this? The Trade Union Congress (TUC) on 25 January 2021, warned that the controversial practice of "fire and rehire" has become widespread during the Covid-19 pandemic. Could this be an explanation?
Between 19 -29 November 2020, in an online polling survey "Britain Thinks" 2,231 respondents were surveyed. According to the findings, nearly 1 in 10 (9%) workers have been told to "re-apply for their jobs on worse terms and conditions since the first lockdown in March".
The survey revealed that the practice is worse amongst black minority and ethic worker, the young and working-class people.
The TUC further says "fire and rehire" tactics are being used across a range of industries. Presently, British Gas and British Airways are two well know employers that are named for allegedly adopting this practice. Union and legal proceedings are being pursued against both.
Is it Legal?
Whilst "firing and rehiring" is not against the law, forcing people to re-apply for their jobs on worse terms and conditions is wrong, and is considered as not treating employees with respect and dignity.
The
recent case against Tesco
reveals that in certain circumstances, companies may be penalised or at least prevented from fire and rehire tactics. Retail trade union Usdaw won a temporary court battle over what the union described as a fire and rehire policy at its Livingston distribution centre. This means Tesco now can't terminate workers on that site and hire them on new terms which do not retain their rate of pay.
Due to this significant case, the tide might be turning on the "fire and rehire" trend, and we hope this might make businesses reconsider if they are using this tactic.
For more advice, guidance and support on all aspects of employment law, please contact us to find out more about Moorepay's Employment Law & HR Services.