January 4, 2021
Brexit 2021: Implications for Your Workforce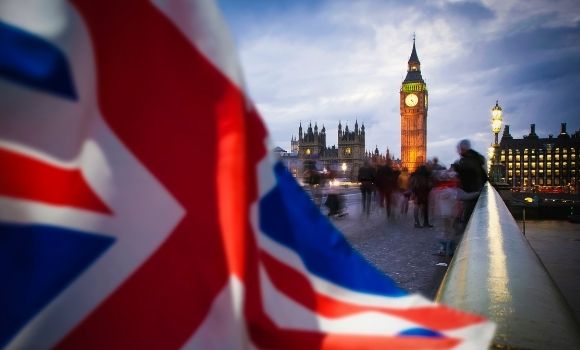 The United Kingdom ceased to be a member state of the European Union on 31 January 2020. However, in accordance with the Withdrawal Agreement, it continued to be treated like any other member state. It did so until 'IP completion day', which was 31 December 2020.
As of IP completion day, the free movement regime ended. One of the main issues that should concern employers is the implications for their workforce and future recruitment. Keep reading to find out more.
Workers Residing in the United Kingdom
EEA nationals (i.e. nationals of the EU member states and also Iceland, Liechtenstein and Norway) who moved to the United Kingdom before IP completion day are entitled to apply for settled or pre-settled status under the EU Settlement Scheme. This status will provide them with the right to stay indefinitely and importantly the right to work. Citizens of the Republic of Ireland (including those with British and Irish 'dual-citizenship) and those who already have indefinite leave to enter the United Kingdom and/or indefinite leave to remain, needn't apply. EEA nationals, eligible to do so, must apply by 30 June 2021.
Employers should check eligible EEA nationals have applied for settled or pre-settled status before the deadline of 30 June 2021. However, this must be managed carefully in order to avoid discrimination.
From 1 January 2021, EEA nationals who are ineligible for the EU Settlement Scheme need to apply for the right to work in the United Kingdom in the same way as non-EEA nationals. The government has introduced a new 'single' points-based immigration system for this purpose.
For the first time since the 1970s, employers will need to undertake appropriate right to work checks on any EEA nationals hoping to join their workforce. Furthermore, any employer who hopes to recruit from outside the United Kingdom will need to have applied for a sponsorship licence.
Posted Workers
The Posted Workers Directive protects the rights of any worker who normally works in one European Union member state but for a specific and limited period carries out work in another member state. Workers who normally work in this way for an employer in the United Kingdom (who posted them to work in another member state) could expect to enjoy equality of terms with employees in the relevant host state in areas such as working time, minimum pay rates, maternity leave/pay related rights etc.
The Posted Workers Directive will no longer apply after IP completion day and workers posted in this way will no longer enjoy the same level of protection.
Frontier Workers
Workers who are nationals of the United Kingdom or are EEA nationals, and are employed in one or more states in which they don't reside, are known as frontier workers. Frontier workers could expect to benefit from rights confirmed under Articles 45 and 49 of the Treaty on the Functioning of the European Union.
In accordance with the Withdrawal Agreement, frontier workers already working for an employer in the United Kingdom on or prior to IP completion day will be able to retain that status. However, they need to apply for a frontier worker permit to continue doing so with effect from 10 December 2020 and have a valid passport or national identity card to enter the United Kingdom as a frontier worker with effect from 1 July 2021.
Business Travel
From 1 January 2021, workers travelling to an EU member state for business need to satisfy extra requirements. Such requirements will include confirming the purpose and anticipated duration of the trip and providing specific documents (e.g. valid passport with at least 6 months remaining). These requirements will vary depending upon which member state is being visited and should be checked ahead of travel.
From 1 January 2021, EEA nationals travelling to the United Kingdom for business will be subject to the government's new immigration system. However, a visa will not generally be required for business trips that meet the government's permitted business activities (i.e. meetings with clients, customers and colleagues, attending conferences or seminars etc.).
Employers will need to consider changing business travel-related policies and procedures.