January 20, 2014
Can you cope with rapid employment law changes in 2014?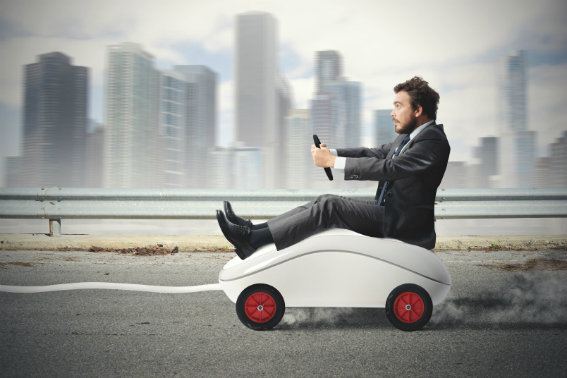 Employment law has seen dramatic changes recently – and could be moving too fast for many businesses to keep up with.
This trend is unlikely to slow down anytime soon either. This year, and well into 2015, employers can expect more and more complex changes that affects their businesses.
Some legislation is more impactful than others. For the more significant ones, employers will need to the take time out of their busy schedule to prepare. But luckily, while HR is a people-based discipline, many of the routine activities are rule-based, which means many activities can be automated.
In legal compliance terms, the systematic application of those rules not only relieves HR professionals of a sizeable operational burden, but also streamlines internal processes through more effective workflow practices – helping to improve business performance, facilitate innovation and enhance operations. Pre-defined rules will apply the changes across all related systems, saving managers a lot of legwork. HR software is ideal for doing this for you…
What imminent changes can HR software help you with?
Pension automatic enrolment
Most small and medium businesses will need to complete their pension auto enrolment by the end of the year. To help them complete them this task in tie, a growing number of businesses are turning to integrated payroll and HR software to get employees auto enrolled. Employee details can be gathered and processed in just a few clicks and the risk of a mishap and the eye-watering bill that can come with pensions administration can be reduced.
HR software can be integrated with payroll systems, are more streamlined and reduce the risks of administration errors if both your payroll and pensions are "all in one place". Employers will have much less to worry about if all the administration is dealt with through an online portal.
As well as simplifying auto enrolment, integrated online payroll systems could help your real-time information requirements – which means you have to inform HM Revenue & Customs about PAYE payments when these are made in the payroll process, rather than at the payroll year-end.
Flexible working hours
Under new legislation, anyone having worked for a company for six months service can request flexible working hours. Employers do not necessary have to grant this but they must be considered fairly.
HR software can help you determine who should be allowed and who should – but flexi-time may become a standard working practice soon.
You can monitor attendance in an organisation monitoring people on any type of working hours using a Time and Attendance module. Your employees can clock in and out using terminals, a web browser or directly from their PC. You can also specify 'core' times that your employees must be present and they can work flexible hours for the rest if desired.
Flexible parental leave
The trend in business towards flexi-time has led to the introduction of shared parental leave (April 2015). That means that the responsibility of shared between both parents – although a mother still has to take the first two weeks herself.
With changes such as this, keeping a record of all parental leave is vital. A Time and Attendance solutions is ideal for this, automatically setting working schedules and recording absences, while giving managers the ability to providing flexible control over the workforce.