January 5, 2021
Can You Force an Employee to get the Covid Vaccine?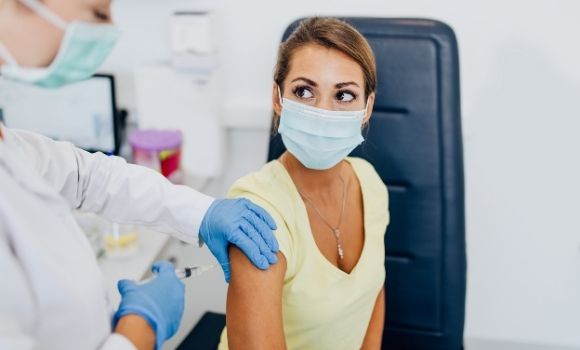 The roll out of the Covid-19 vaccine in December marked what the health secretary, Matt Hancock, referred to as a historic moment in overcoming the pandemic.
But what does this mean for employers?
As we know, employers have a duty, as far as reasonably practicable, to ensure the health and safety of their employees and people their employees come in to contact with whilst they carry out their duties. The Covid-19 vaccine could help employers achieve better health and safety in the workplace. Because of this, does this mean employers can force staff to have it in order to protect the safety of their staff?
In short, the answer is no: an employer cannot compel an employee to get a vaccination insofar as they cannot legally get an injunction to make an employee get a vaccination. This would likely be in breach of the Human Rights Act Article 8, which respects the right to a private life. It is also required that medical professions have their patient's consent to administer the vaccine.
That being said, an employer may wish to insist their staff have the vaccination and failure to comply may result in formal disciplinary action. This is because 'vaccine hesitancy' itself if not a protected characteristic, such as age, disability and race.
What if Employees Refuse to Have the Vaccine?
Employers should be aware that that taking this stance would not be without risk.
For example someone may refuse on religious grounds e.g. someone of the Muslim faith may refuse as the vaccine contains port gelatine, or someone may refuse due to having a disability which means they are at high risk from the side effects. In this case, if disciplinary action is taken against these employees they would have a strong case for discrimination. Additionally, if an employee has a genuine and reasonable belief that the vaccine could be harmful, they are protected from detrimental treatment under section 44 of the Employment Rights Act 1996.
It is worth noting that just one day after the roll out of the vaccination, the medicines regulator (MHRA) advised that anyone with a history of significant allergic reactions should not receive the Covid vaccine following some adverse reactions from some NHS staff, so it is likely that many employees will have a genuine and reasonable reluctance. Therefore it is unlikely that an employer can use health and safety grounds to justify taking formal action against employees, particularly in the early stages.
Employers may come across staff who subscribe to the 'Anti Vaxxers' movement and refuse on these grounds. In this case, it is worth noting this is unlikely to come under the protected characteristic of 'philosophical belief' as it is unlikely to meet one of the tests, specifically whether the belief is worthy of respect in a democratic society.
How to Approach Hesitancy or Refusal of the Vaccine
Based on the likely concerns above, it is advisable to assess hesitancy towards the vaccine on a case-by-case basis and seek advice before taking any formal action. Employers should also be mindful of the impact any such policy could have on employee relations and morale, at a time where this is likely to be quite low already.
There may be certain industry sectors where there risks of not having the vaccine far out weight the risks of having it, in which case employers could have a reasonable justification to force staff to have vaccinations, such as in the medical sector or care sectors. The threshold is likely to be very high, and even in these cases employers will be expected to evidence that alternative measures have been considered i.e. redeployment or amended duties.
What Else Can You Do?
Currently, vaccines are not available to be purchased privately to provide to employees, but employers can encourage their employees to take up the vaccine when they become eligible under the national programme. If members of staff raise concerns, listen to them and try to offer them support.
If staff do not wish to have the vaccine, the organisation would have to continue to follow the strict Covid-19 risk assessment procedures as well as wear their PPE such as masks, disposable aprons and gloves etc.
Over time, as more and more employees take up the vaccination, naturally the risks to the workforce are likely to decline and some measures will be able to be lifted.
More resources
If you'd like to learn more about this topic, watch our recorded webinar on COVID-19 vaccinations: what employers need to know.
You can read the pros and cons of a mandatory vaccination policy here.