May 25, 2017
What Would a Conservative General Election Victory Mean for Employment Law?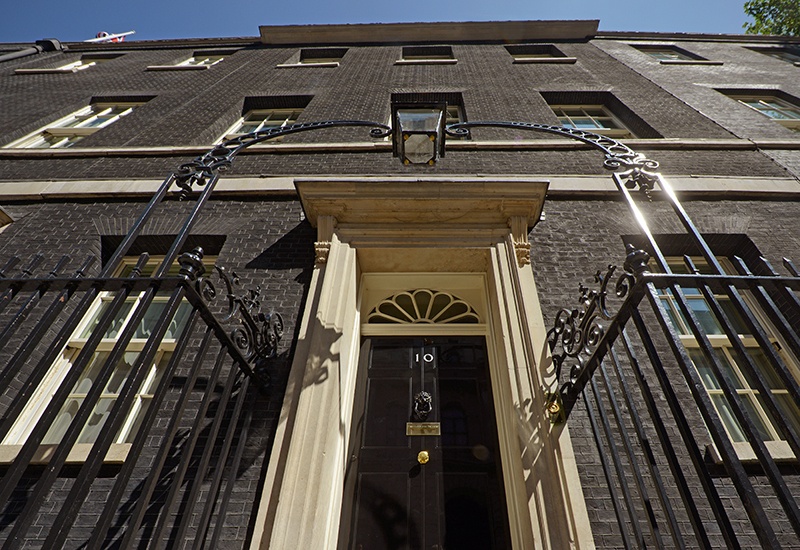 Although Labour look to be closing the gap somewhat, most observers and polls have the Conservative Party under Theresa May as the likely winners of the upcoming general election.
Assuming this is the case, what could be the effect on businesses in terms of employment law and associated policy?
Brexit and the Great Repeal Bill
Through the process of Brexit, which could in itself throw up a number of challenges for the Government, the UK intends to enact the Great Repeal Bill immediately upon completion of Brexit.
This sounds like rather a sweeping, dynamic proposal, but in one sense it's quite the opposite. The effect will initially be to simply cut-and-paste current EU legislation into the UK statute book, and the Conservatives say this will have the effect of ensuring individuals and businesses can go about life knowing the rules haven't changed overnight.
However, at that point the UK will of course no longer be governed by Europe, and the Government will start the process of deciding which laws it wishes to change and which ones it wishes to keep as they are.
Speculation from many commentators over the past year has identified the following areas as likely contenders for change in the employment law arena:
Working Time Regulations: there's an appetite to reduce administrative burden on employers, including scrapping the 48-hour average working week
Agency Workers Regulations: there's potential to remove the requirement for agency workers to be paid the same rate for carrying out the same role as a permanent member of staff after twelve weeks
Capital Requirements Directive and Regulation: the unpopular 'bonus cap rule', which limits the amount of bonuses to bankers, has been in operation since 2015 and could be relaxed or removed altogether
Transfer of Undertakings and Protection of Earnings (TUPE): there could be a relaxation of the rules governing changes of employees' terms and conditions following a transfer or takeover
These may well remain issues that will be addressed by the Government in one way or another. However, the Conservative Party has now released its General Election manifesto, and from it we can get more of an idea on the nature of upcoming policy change.
What's in the Conservative General Election Manifesto?
Retain high levels of employment
There is a definite focus on maintaining high levels of employment. The Conservatives say they will continue to incentivise employers to employ those who have struggled to get into work in the past.
The manifesto states:
"…for businesses employing former wards of the care system, someone with a disability, those with chronic mental health problems, those who have committed a crime but who have repaid their debt to society, and those who have been unemployed for over a year, we will offer a holiday on their employers' National Insurance Contributions for a full year. We will also provide targeted support for young people between the ages of 18 and 24 so that everyone, no matter what their start in life, is given the very best chance of getting into work."
The amount of recruitment is likely to be heavily dependent on how the economy responds to Brexit, but certainly this seems like a determined effort to assist business and potential employees.
Increase wages for the lowest paid
As well as increasing the levels of employment, a Conservative Government will apparently also seek to ensure that wages are healthy across the board:
"A new Conservative Government will continue to increase the National Living Wage to 60 per cent of median earnings by 2020 and then by the rate of median earnings, so that people who are on the lowest pay benefit from the same improvements in earnings as higher paid workers."
Protection in the 'gig economy'
The Conservatives also say they will look to extend protection for those employed in the so-called 'gig economy' – workers such as couriers, Uber drivers and computer coders – who mix this work with other employment in a very flexible manner:
"These workers are officially classed as self-employed and therefore have fewer pension entitlements, reduced access to benefits, and no qualification for sick pay and holiday pay. Yet the nature of their work is different from the traditional self-employed worker who might be a sole trader, a freelancer or running their own business. We will make sure that people working in the 'gig' economy are properly protected."
Quite how the Government plan to do this is yet to be confirmed, but this is likely to be tricky to achieve.
Many SMEs will already be aware of the difficulties faced in confidently identifying the precise legal employment status of a worker, and working out whether they are, in law, employees – whether a seemingly self-employed individual is legally 'self-employed' or a 'worker'.
Each category comes with different levels of protection so it will be quite a job to somehow clarify these issues moving forward.
Low taxation and regulation
The Conservative Party claims to be the party of enterprise and of the entrepreneur, and state they will continue to support low taxation and will also reduce regulation:
"Central Government must play a role in supporting SMEs: across all Government departments, we will ensure that 33 per cent of central Government purchasing will come from SMEs by the end of the parliament. As part of our modern industrial strategy, we will explore how Government can do even more to support innovation by small and start-up firms. We also recognise that Government can improve the general business environment for SMEs, so we will use our buying power to ensure that big contractors comply with the Prompt Payment Code both on Government contracts and in their work with others. If they do not do so, they will lose the right to bid for Government contracts."
Gender parity
The gender pay gap is another issue that a Conservative Government will pay close attention to. It will require companies with more than 250 employees to publish more data on the pay gap between men and women, and it will also apparently take steps to improve the take-up of shared parental leave and help companies provide more flexible work environments that help mothers and fathers to share parenting.
This is likely to provide a number of resource challenges for SMEs.
There are also plans to increase a focus on equal opportunities. The Conservatives will:
"…strengthen the enforcement of equalities law – so that private landlords and businesses who deny people a service on the basis of ethnicity, religion or gender are properly investigated and prosecuted … [They] will also ask large employers to publish information on the pay gap for people from different ethnic backgrounds."
People with disabilities into employment
There are also plans to get one million more people with disabilities into employment. This will apparently be done by offering support and education to employers to enable them to better understand disabilities and what can be done in the workplace to assist people suffering with them.
There is no specific reference to it, but this could also bring with it changes to the Equality Act 2010 (which superceded the Disability Discrimination Act 1995.)
The Conservatives state they will:
"…legislate to give unemployed disabled claimants or those with a health condition personalised and tailored employment support."
It is not yet known whether this will be by way of amendment(s) to existing legislation or by introducing new laws.
Many people believe that it is almost impossible to strike a working balance when promising so much to individuals and businesses at the same time. To a large degree there are competing interests.
As difficult as the task may be however, the Conservative Party believe they can pull it off so that everybody prospers.
Time will tell.