April 6, 2020
Furlough Meaning: Explained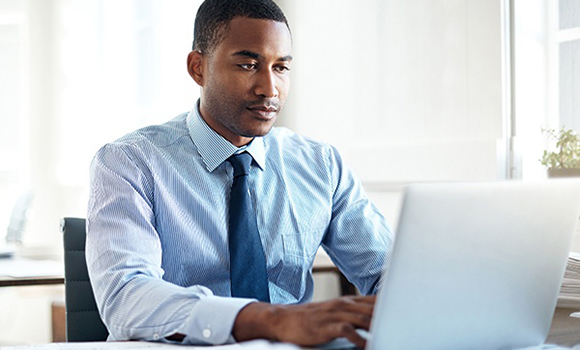 Up until a few weeks ago, many of us had never heard of furlough. 
N
ow it's a term we hear daily – whether that's at work, in the news or on a 
Z
oom call with friends. 
Read on to understand what furlough is, what it means in the context of the new 'Job Retention Scheme' and how to place employees on furlough leave.  
You may also find our Job Retention Scheme FAQs blog useful. 
Background to Furlough – 'The Job Retention Scheme'
Before explaining what furlough means, it's important to understand the context of the term.  
On 20 March 2020, as a result of the COVID-19 pandemic, Chancellor Rishi Sunak set out a package of temporary measures to support UK businesses through this period of disruption.  
One of these schemes is the Job Retention Scheme. The aim, during this period of commercial uncertainty, is to support businesses to retain their staff, as opposed to laying them off or making them redundant. 
Employers can tell one or more employees not to work and then claim for 80% of their pay, up to £2,500 a month, plus the associated Employer National Insurance contributions and minimum automatic enrolment employer pension contributions on that wage.  
The scheme has been backdated to 1 March 2020. It's currently set to last for three months and employers can use this scheme at any time during this period. 
What is furlough?
The basic meaning of the word is simply 'leave of absence', historically referencing military leave. More recently, we heard last year about US government employees being furloughed when Congress could not pass a budget. Until now it had no specific meaning in UK employment law.
In the context of the coronavirus pandemic, the word is being used to describe the leave of absence set out in the Job Retention scheme.  
How do I place my employees on furlough leave?
Here's the steps you need to take in order to use the scheme and furlough your employees.
Am I eligible for the job retention scheme?
The scheme is open to all UK employers. 
This includes: 
L

imited companies

 

S

ole traders

 

LLP's

 

P

artnerships

 

C

haritie

s

 

R

ecruitment agencies (agency workers paid through PAYE) 

 
"Employees" need to have been employed on or before 28 February 2020, paid via PAYE and can be on any type of employment contract including; full-time, part-time, agency contracts and flexible or zero-hour contracts. 
Employees who are working at home or are working reduced hours are not furloughed. 
Things you need to do in order to use the scheme and furlough your employees
Formally (and temporarily) designate affected workers as 'Furloughed Workers'.

 

Notify them of this change in writing

.

 

Simply saying "you're furloughed" is not

sufficient

. 

 

Furlough employees for a minimum of three weeks.

 
For more information on what your business needs to do immediately, read our Job Retention Scheme FAQs. 
When your employees/workers have been designated as Furloughed Workers, you must apply for the Government grant via the HMRC in order to receive the grant.  
The payment process is set up via a new online portal that HMRC is currently developing and will be available by the end of April 2020.  
You'll need to make any salary payments yourself, submit your claim and then you'll be reimbursed. You'll only be able to submit one claim every three weeks and claims can be backdated to 1 March 2020. Money received under the scheme must eventually be declared as income by your organisation. 
HMRC states that the following information must be provided with each claim: 
Employer 

PAYE reference number

 

The number of employees being furloughed

 

The claim period (start and end date)

Amount claimed (per the minimum length of furloughing of three weeks)

 

B

ank account number and sort code

 

C

ontact name

 and 

contact phone number

 
You can read more about how your business can get access to the coronavirus Job Retention Scheme in our Four Key Questions about Furloughed Leave blog. 
How many staff can I furlough?
There is currently no limit on the number of employees you can furlough. British Airways furloughed more than 30,000 staff.  
**Information in this blog was correct at the time of writing, however with government and legislation changes happening daily some of this may now be out of date.**
*On Tuesday 12 May 2020, Chancellor Rishi Sunak announced his long-awaited plan for the future of the Job Retention Scheme – 'furlough'.  To the surprise of many who were expecting a reduction in the level of support, the scheme has been further extended to the end of July 2020 in its current form. It will then continue until October with amendments. Details are still awaited – and indeed are still being worked out – but we do know that employers will be expected to share the costs from August onwards. It's also widely expected that the later stages of the scheme will support employers to transition furloughed workers back into the workplace.  The current scheme is for 'full time' furlough only, and businesses gradually picking up at the end of the summer will welcome the opportunity to increase working hours gradually while still having support for pay costs.*