July 19, 2017
Gender Pay Gap Back in Public Eye as Criticism of BBC 'Talent' Pay Mounts
18 months after the incorporation of the BBC under it's renewed charter (the 2016 Charter), the Beeb has published the names and pay bands of all it's top talent, opening itself up to accusations of gender pay inequality in the process.
With nine of the top eleven stars male – including all of the top seven – female talent occupies just 1/3 of places on the list: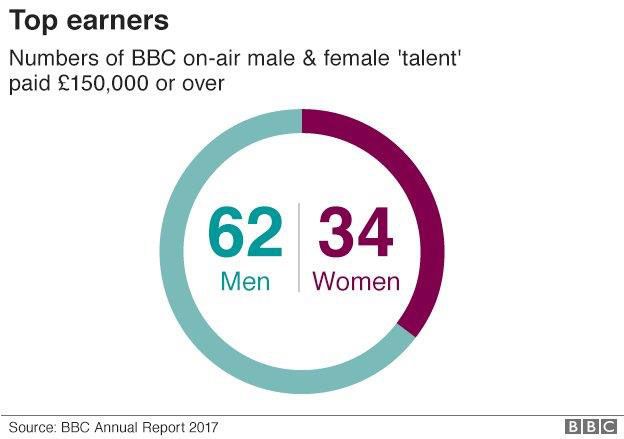 The release of this information is due to Article 37 (2) (J) (iii) of the Charter, which requires the BBC include within it's annual report "a report from the Remuneration Committee on— … the names of all other staff of the BBC paid more than £150,000 from licence fee revenue in that financial year set out in pay bands."
The figure of £150,000 was set by Theresa May upon taking up residency in Number 10 Downing St and is based on her salary as Prime Minister.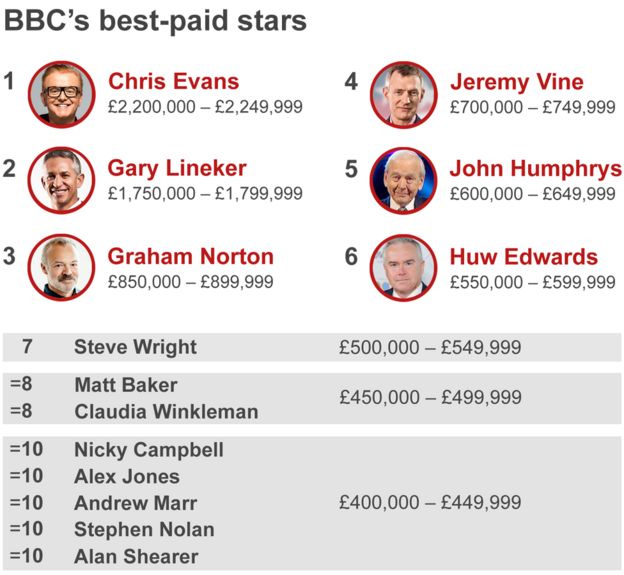 So what does this have to do with gender pay gap reporting?
The publication of this information, and that of all senior figures in the 'off-air' divisions of the broadcaster, sheds a light on the make up of gender pay more generally within the BBC and points to further discomfort when their official gender pay gap report is released.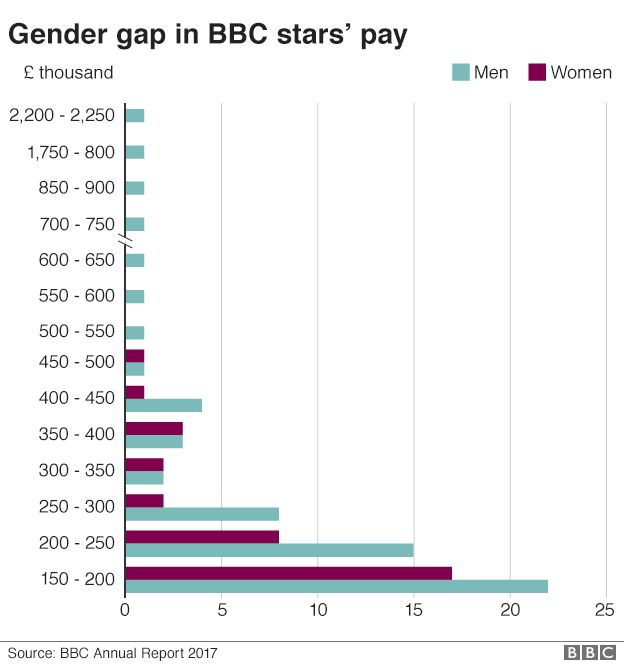 All reports for public sector organisations must be reported by March 30 2018 for snapshots recorded on 31 March 2017.
Organisations with 250 employees or more on the snapshot date (5 April for private and voluntary sector organisations) will have to publish key information on their own website and the Government's register:
mean gender pay gap in hourly pay
median gender pay gap in hourly pay
mean bonus gender pay gap
median bonus gender pay gap
proportion of males and females receiving a bonus payment
proportion of males and females in each pay quartile
Because this report shows such a disparity between the pay of stars at the top bracket of pay (and – according to Director General Tony Hall – they have reduced this level of pay by 10% in the past two years and plan to close the gap by 2020), it is expected that this will feed into the official figures.
So while this report is not part of the corporation's statutory requirement to report on their gender pay gap, the law of unintended consequences applies.