October 31, 2019
Key Health & Safety Updates to be Aware of: Brexit No-Deal Guidance, WELs, FFIs & Fire Safety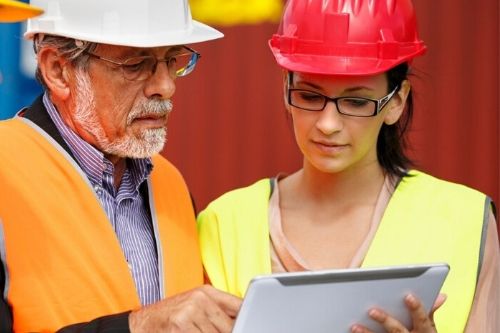 If you'd like to understand recent H&S legislative updates that might affect you and your business, read on.
Brexit No-deal guidance
Your duties to protect the health and safety of the people affected by your work will not change with Brexit. The HSE have produced guidance Health and Safety Made Simple: The Basics for Your Business – this will help you to comply with the law.
The HSE have also produced guidance to help you prepare in the event that the UK leaves the EU without a deal (and therefore without an implementation period):
Working with explosives
Workplace equipment and machinery
Chemicals industry guidance

Biocides Authorisation of biocidal substances and products
CLP Classification, labelling and packaging of substances and chemicals
PIC Export and import of hazardous chemicals from and into Europe
PPP Pesticides or Plant Protection Products
REACH Registration, evaluation, authorisation and restriction of chemicals
Workplace exposure limits
New and revised workplace exposure limits (WELs) were in force from August 2018; carcinogens and mutagens should be reduced to as low as is reasonably practicable. Contact Moorepay for details of the changes that came into force.
Fees for intervention
If the HSE visit your workplace and find that you are in material breach of health and safety law, you will have to pay for the time it takes them to identify what is wrong and to help you put things right. This is called a fee for intervention (FFI).
If you don't break the law, you won't pay anything. Duty holders who comply with the law, or where there is no material breach, will not be charged FFI for any work that the HSE does with them.
The cost per hour has risen to £154.00
Sentencing Guidelines
Since the introduction of the sentencing guidelines in 2016, a recent evaluation shows:
For every two companies prosecuted, 1 individual is prosecuted
Individual prosecutions are on the way up
Nearly 60% of people are fined
20-30% get suspended prison sentences
5% of custodial sentences are immediate
50% of individual fines are above £6,000
Directors in small businesses are still more likely to be subjected to personal prosecution compared to those in larger organisations
Fire
On 5 Dec 2018 the government introduced an amendment to the Building Regulations, which will prohibit the use of 'combustible cladding' in high-rise buildings over 18 meters high which contain one or more residential spaces.
This ban will apply whenever work is carried out that comes within the scope of Building Regulations, so it applies to new building or refurbishment work where the external wall is involved. It will also apply if a building which is not currently within the scope of the ban subsequently undergoes a change of use that means it falls within scope. At which point the external walls must be brought into compliance with the new requirements.
Following the tragic fire at Grenfell tower, Dame Judith Hackitt conducted an Independent Review of Building Regulations and Fire Safety, Building a Safer Future May 2018: Final Report.
Looking to the future
A new buildings safety regulator using fees for intervention (as the HSE)
New duty holders roles during design and construction
New accountable person when occupied (the owner)
An appointed building manager
Named directors where duty holders are organisations
Introduction of a gateway system

1 before planning is granted
2 before construction begins
3 before occupation begins
Moorepay customers can contact us for further advice; simply call the H&S advice line with your questions. To review other changes that businesses need to be aware of, check out this blog post.