May 27, 2020
Lifting Lockdown: Changing Employee Start and Finish Times?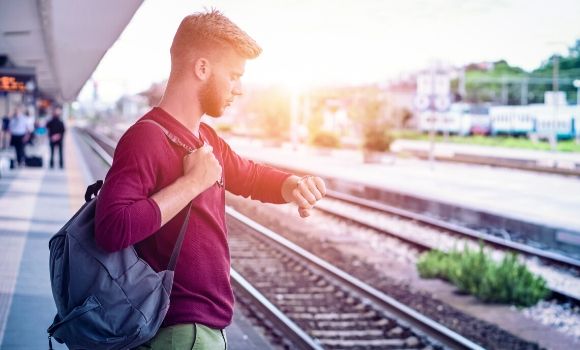 As the COVID-19 lockdown eases, we will slowly return to the workplace. To ensure safety, will employers be changing employee start and finish times?
The Government has published guidance on safe working and returning to a range of different types of work. The guidelines are not legal obligations but constitute non-statutory advice for employers.
One of the suggestions is for employers to stagger arrival and departure times at work. This is to reduce crowding into and out of the workplace.
If you're considering this change to the employee work pattern, there are a few things you need to be aware of. Keep reading to find out more.
The Health & Safety at Work Act
Employers have a common law and implied contractual duty to take reasonable care for the health and safety of every worker. The Health and Safety at Work etc Act 1974 also requires employers to take all reasonably practicable steps to ensure the health, safety and welfare at work of workers.
This means that return-to-work plans need to take account for the health and safety of returning workers.
Employment Agreements
If you have set contractual start and end times that you need to adapt, you may need to get the employee's agreement to vary their contract of employment. You should check your employees' contracts of employment as they may contain a clause reserving the right to alter working hours as necessary. This means that agreement would not be needed.
However, in any eventuality it's recommended you consult with employee or trade union representatives about changes to start and finish times. Amendments to working hours must still be reasonable and justified, to avoid breaching the implied term of trust and confidence. Otherwise it could lead to a constructive dismissal and potential discrimination claims. Changes to working times could be indirectly discriminatory e.g. against disabled workers and those with childcare responsibilities.
It's a good idea to talk to staff individually to find out what start and finish times they can accommodate. You must bear in mind their personal circumstances and travel arrangements. The more flexibility you can offer, the lower the chance of disputes.
Consultation
During consultation there are a number of areas you will need to explain to your employees:
The proposal is to stagger your workforce's start and finish times on the resumption of work. You may wish to confirm specific start and finish times or start and finish times within windows. E.g. 'your start time is any time between 9am and 11am and your finish time is any time between 5.30pm and 7.30pm from Monday to Friday. You may start and finish within these windows, as long as you complete the required seven hours on each working day'.
That this is an important element of your safe working measures (set out in more detail in our policy on safe working during the COVID-19 pandemic).
How staggering start and finish times should reduce the need for your workers to travel on public transport at peak times. It will also reduce the numbers present at your working locations at any one time.
You expect this to be a temporary arrangement, although you cannot at this time confirm when you will be able to revert to your normal start and end times. You are keeping your working arrangements under constant review, based on the latest government advice, operational needs, ongoing risk assessments, and how the safeguards are working in practice. At the end of the agreed period of reduced working hours, the employee will return to their previous working hours.
Advise them on any measures put in place around entry to the workplace or anything that they should know about regarding their first day back.
Finally, you should provide them with a letter confirming the changes. Advise them If they are in agreement to the variation to their contract of employment, to sign and date a copy of the letter.