September 27, 2020
Managing Annual Leave Requests for Employees Travelling Abroad: FAQs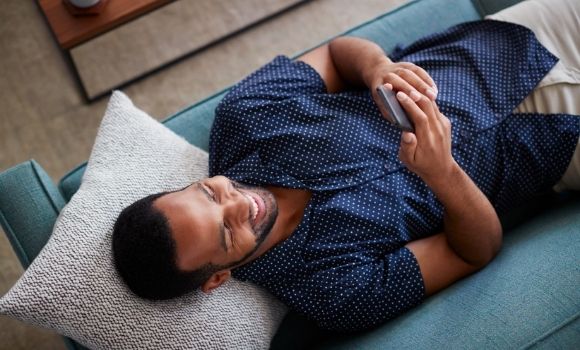 People arriving in the UK from certain countries must self-isolate for 14 days and that list of countries is subject to change. With this in mind, employers must ask the right questions before approving annual leave requests.
If you have questions about employees taking annual leave to go abroad, our FAQs are here to help you.
1. Can I Ask an Employee Where They're Travelling to?
Yes. Until now, asking an employee for details of where they plan to take their leave has not been appropriate. Under the current rules, it's important that managers ask their employees for details of their travel plans and discuss any requirement to self-isolate for 14 days.
Managers should highlight to employees that they must always follow the latest government self-isolation rules. They must also reiterate that they are not to attend the workplace during this period.
You should notify employees that as part of your annual leave request process, they must now inform you of where they are travelling to if it's outside of the UK. They must also state if the 14-day self-isolation period is currently applicable.
2. Do I Need to Inform Employees of the 14 Days' Isolation Period?
Yes. Employees need to be informed that if they are abroad when quarantine is announced they should notify you immediately. This is so that options for the 14-day isolation period can be discussed.
Ensure employees are aware that if they are unable to return to work or work from home, they may not be entitled to any pay.
Managers should always have the 14-day self-isolation period in mind and consider if this period can be accommodated. Although your employee may be travelling to a country exempt from the self-isolation rules, we know that this can change even while someone is on holiday. Always check for any differences in self-isolation rules if the employee lives in Wales, Scotland or Northern Ireland.
3. Do I Need to Accommodate the 14-day Self-Isolation Period?
No. If the employee already works from home then the self-isolation period can easily be accommodated. Where an employee is unable to work from home, you need to consider all available options. For example:
Where an employee does not usually work from home, consider if a temporary homeworking arrangement be agreed. Is there any alternative duties they could carry out?
Can the employee extend their annual leave request to cover the period of self-isolation? This may only be viable for employees who have annual leave entitlements in excess of the statutory minimum. Otherwise, an employee could potentially use most of their leave in one period of annual leave.
Can you approve unpaid leave to cover the period of self-isolation?
It maybe that managers can consider a combination of different types of leave to achieve a solution, while giving consideration to any extenuating circumstances. Managers should take a consistent approach with the options offered.
4. Do I Need to Pay an Employee for the 14-day Self-Isolation Period?
Not if a period of unpaid leave is agreed. The government confirmed that employees will not be eligible for sick pay in these circumstances.
You can choose to pay employees who cannot work during the self-isolation period. But this could be a large cost to the business, as this payment would need to be applied fairly and consistently to all employees.
You need to be clear to the employee that if they do not agree to take additional annual leave or unpaid leave then you would have to decline their request for annual leave. Employers should look at all alternatives before the employee is unpaid for the period of self-isolation.
5. Can I Decline an Annual Leave Request if I Cannot Accommodate the 14-day Self-Isolation Period?
Yes, but employees must be permitted to take their annual leave entitlement over the annual leave year. You need to consider if it would cause operational issues to accommodate the full length of the employee's absence from work and also consider why the employee is travelling abroad. There may be exceptional reasons why an employee needs to travel. For example, to see family abroad or because of a family emergency.
If you do decide to decline an annual leave request, do so in a fair timescale so the employee is not kept waiting unnecessarily for your decision.
6. What are the Risks to Employees if they Don't Self-Isolate?
Employees already risk being fined up to £1,000 for not self-isolating after returning from certain countries. There's also the potential to receive a criminal record and be fined if incorrect contact details are provided.
From 28th September 2020, in England, people are required by law to self-isolate and new fines in England can rise to £10,000. It has been communicated that the higher fines could be given to business owners who, for example; 'threaten self-isolating staff with redundancy if they do not come to work'.
Please note that there may be a variation in the fine amount for Wales, Scotland or Northern Ireland.