April 20, 2020
Paying Furloughed Employees on Maternity, Paternity, Adoption or Shared Parental Leave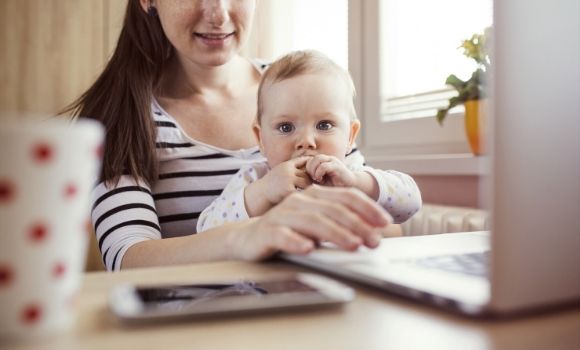 Employers are allowed to furlough employees who are on Maternity, Paternity, Adoption or Shared Parental leave. The Job Retention Scheme allows for these employees to be treated in line with other colleagues who may have been furloughed.
But what about paying furloughed employees on Maternity, Paternity, Adoption or Shared Parental leave? There are some points to note for employers who decide to furlough these employees:
Normal statutory payments are not affected and should be processed in line with legislation in the normal manner (e.g. SMP/SAP/SPL).
Any 'enhancement' to statutory payments (i.e. Company maternity pay or Occupational Maternity Pay) is the element that would be eligible for the furlough claim by the employer. In essence this means that an employer can only claim the 80% on the enhanced payment and not the statutory payment.
The enhanced pay must be contractual.
For employees: if an employee determines that they want to receive 80% of pay on furlough, they have to give notice to end their maternity leave. They must take a minimum of 2 weeks' compulsory maternity leave. However employees should bear in mind that the furlough scheme could end at any time and if they have given notice to end their maternity leave they cannot go back onto maternity leave.
Employees who have been on maternity leave in the past 12 months, and then subsequently are put on furlough, must have their furlough pay based on their normal pay, i.e. their contractual salary and not the payments made whilst on maternity leave.
It's also important to note, for employees who go on maternity leave after 25 April (and after a period of furlough), their calculation will be based on their normal (pre-furlough) pay for qualifying for Statutory Maternity Pay (SMP).
Employer Pension Calculations for Furloughed Employees on Maternity Leave
You can reclaim the minimum mandatory employer pension contribution on the enhanced maternity pay, you cannot claim for the percentage calculated on the SMP payment as the SMP payment is not part of the furlough scheme.
The minimum contribution under the auto-enrolment regulations is 3% of an employee's income above £520 per month (from 6 April 2020). Pension contributions over and above this cannot be claimed through the scheme but you will need to continue maintaining them.
For more information on the job retention scheme, visit our popular FAQs blog post here.
Moorepay payroll customers; if you have any questions relating to paying furloughed employees on Maternity, Paternity, Adoption or Shared Parental leave, please contact your dedicated account manager.
*On Tuesday 12 May 2020, Chancellor Rishi Sunak announced his long-awaited plan for the future of the Job Retention Scheme – 'furlough'.  To the surprise of many who were expecting a reduction in the level of support, the scheme has been further extended to the end of July 2020 in its current form. It will then continue until October with amendments. Details are still awaited – and indeed are still being worked out – but we do know that employers will be expected to share the costs from August onwards. It's also widely expected that the later stages of the scheme will support employers to transition furloughed workers back into the workplace.  The current scheme is for 'full time' furlough only, and businesses gradually picking up at the end of the summer will welcome the opportunity to increase working hours gradually while still having support for pay costs.*