August 4, 2021
The Olympics, Euro 2020, a national pingdemic, and a 777% rise in absence…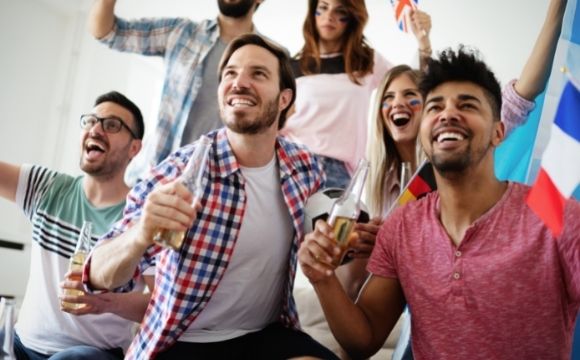 Dealing with employee absence is on the agenda for many worried organisations this year.
As employers return their staff to the workplace, bring people off the furlough scheme, and manage the implications of the 'pingdemic' – we're seeing rising absence rates.
And a summer packed with sport is another key factor in all this. According to our Moorepayhr data, there was a staggering 777% year-on-year increase in absence the day after the first England match in the Euro 2020 tournament. The day after the England quarter final game saw a 772% spike. And the day of the final itself? A 765% rise – no surprises there! And with Team GB doing brilliantly in the Olympics, yet more absence was inevitable.
Of course, this is a heck of a lot more absence than companies are used to managing.
We've heard from our customers that employee absence is becoming increasingly problematic. I wanted to share what we've learnt from them, as well as what we're doing about it.
What we've heard from our customers
We're seeing more and more requests for two main things. Firstly, customers are after support at a specific case or employee level.
For instance, some need employment law advice on how to bring people back from furlough who are refusing to return. Others are struggling to manage the array of issues that arise from self-isolation requirements. In particular, the 'pingdemic' is wreaking havoc amongst many employers, as you will have no doubt seen in the news.
Managing the complex issue of returning employees to the workplace will be high on the agenda for businesses who have been using the Job Retention Scheme. The scheme comes to an end on 30 September, and for employees who have been fully or partly furloughed since March 2020, returning to work may not be so easy.
With 65% of employees feeling anxious about returning to the workplace, we're seeing requests for support on how to handle increasing cases of absence caused by stress and anxiety. Plus, how to deal with employees who are taking leave because they don't want to return to the workplace.
The second thing we're seeing is that many customers are also after help with their overall absence strategy. How can they better record absence? What do they do with the data they obtain? How does this information inform their plans to reduce absence? What policies and procedures do they need in place? All of this is crucial to improving absence management capability and reducing the effects that absence has on business outputs and customer experience.
How can employers better control absence management issues?
It's important employers have accurate absence data. They must be recording time off, as well as when people are returning to work. Often this can be missed, for whatever reason employees and managers don't always log time off and it goes unnoticed.
You can't monitor absence levels and manage the implications of absence if your reporting is inaccurate. Without the data you can't see the trends year-on-year and proactively make plans or put suitable processes in place.
Another key component of effective absence management is communication. Employers should make sure there are opportunities for people to raise their concerns. Be that about returning to the workplace or handling childcare challenges.
Managers need open lines of communication between them and their teams so that employees feel they can be honest about the issues they face, that may lead to taking time off.
What's more, the processes and procedures for recording absence and returning to work should be communicated clearly as well. Plus, it doesn't hurt to remind people every now and then what they need to do.
How can Moorepay help?
Absence costs the average business £568 per year, per employee. Reacting to and managing absence can be really time consuming – it takes an awful lot of resource and effort.
For those wishing to keep costs down, reducing absence will be a high priority. That's why based on the challenges our customers face, as well as a trend in what we've seen regarding the support they want, we've put together a consultancy package.
This offering includes analysis of company absence data to spot trends and anticipate absence before it happens. This is overlaid with expert HR and employment law advice to help employers manage specific cases of absence.
The benefits of using this package of support include reducing your costs relating to absence and reducing the risk of tribunal (i.e. mismanagement of cases that isn't compliant with employment law). We also know that improving absence management can lead to more engaged, happier employees. Plus, having a better, more effective process in place means HR professionals can spend more time focussing on the more strategic elements of their job.
What next?
You can read all about how to manage absence from start to finish in our ultimate guide. For more information about our absence management offering, download our brochure here. Alternatively, if you're already a Moorepay customer, your account manager will be happy to chat to you and answer any questions to see if this product would benefit your business.