Moorepay's product roadmap 22/23
Our product roadmap is led by you, our customers. We've got plenty of exciting features coming this year, and they're all being built thanks to your valuable feedback. Check out our roadmap below to find out what's on the horizon.
Our last release
Get ready for exciting features in March, including expenses and P60s in our Mobile App, improved year end reporting, and yet more API connections.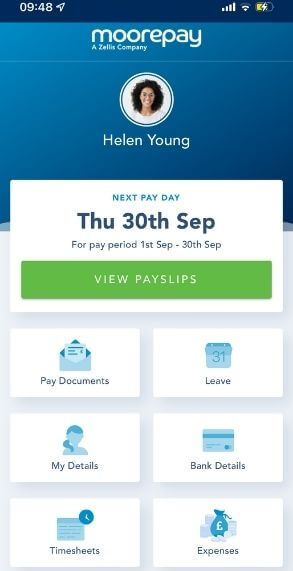 Expenses (Mobile App)

Speed up expense approvals claims and improve employee experience by letting your employees submit claims directly via the Mobile App.

P60s (Mobile App)

In preparation for the end of the tax year, employees will be able to view and download their current and previous P60s via pay documents in the Moorepay Mobile App.

Year end reports

Year end reports are separated from normal reports for quicker navigation thanks to a dedicated software screen. Updates to RTI submission and P60/P11D forms align with HMRC guidance.

Open-ended sick

Administrators and managers can now enter open-ended sick leave. Employees can see colleagues that are absent, but their calendar will simply show standard leave.

Sage Business Cloud Connector

Reduce the risk of errors when data is transferred between Moorepay & Sage Business Cloud, meaning ledger data is directly updated in Sage financials.

Book holiday through Office 365

There's no need to log into separate systems to book leave – employees save time by simply booking it directly through Office 365 Outlook Calendar app.
2.2 release – this Summer
There's more in-store for 2022, you can look forward to app improvements, streamlined hierarchy and organisational charts in our HCM software and changes to the way payslips can be extracted in payroll.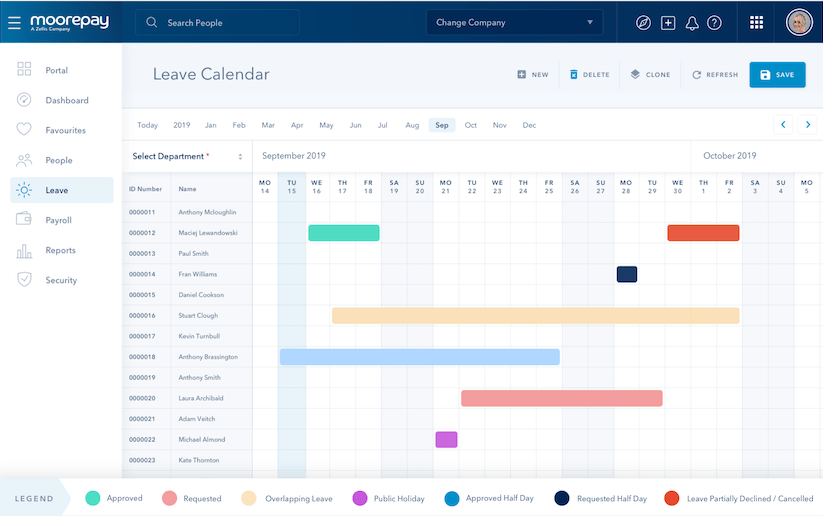 Microsoft Teams integration

Much like our integration in Outlook, we'll be connecting with Microsoft Teams to ensure employees can book holiday through Teams calendars.

Payroll UX improvements

Consolidating customer feedback, we'll be making updates and changes to the UX in our payroll software. Making tasks quicker and easier to carry out.

Authorisation delegation

Managers will save time while employees enjoy quicker approvals as team members have the ability to defer authorisation to other employees.

Leaver access (Mobile App)

We'll be opening up our mobile experience to leavers, restricting their access to what is really important. Reducing admin requests from those who have left your business.

Documents centre

Improve document management and tracking. Administrators can upload and store multiple documents, create distribution groups and track the document status. The new feature will also come with eSignature functionality.

Organisational chart

Improved workforce clarity and visibility. The whole business will be able to see the entire company structure in a new organisation chart view.
Looking to the future
Yet more exciting software features are on the horizon for our customers, here are just a few exciting things to look forward to.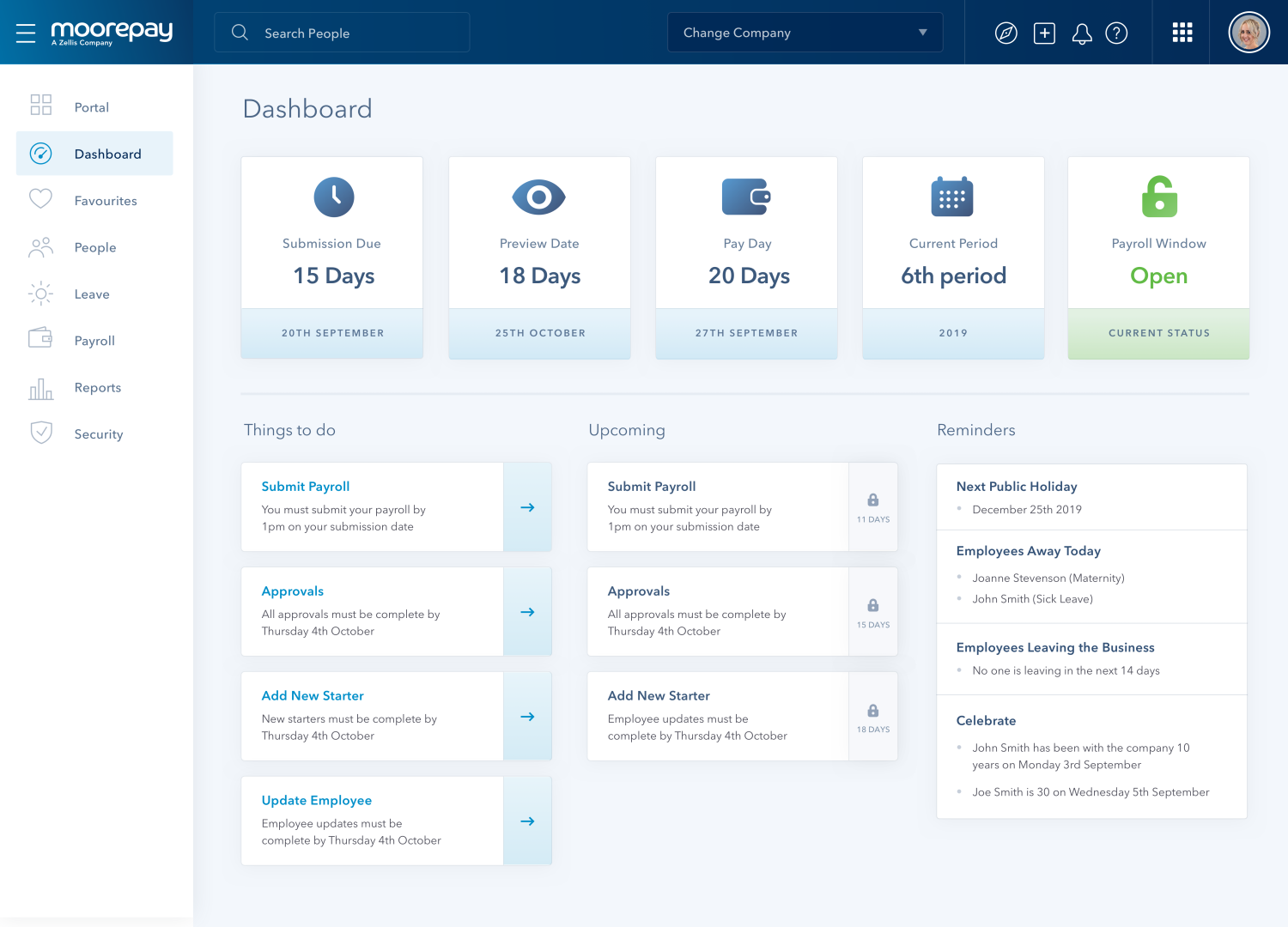 Performance management

Listening to your feedback we will be making improvements to the performance management module by streamlining workflows and simplifying the employee and manager processes, therefore encouraging the practice of shorter, more frequent check-ins.

Make API integration

We'll be working closely with Make, our integration will enable connectivity to BambooHR and other HR systems.

Preboarding

We'll be supporting the employee journey, before they have even begun their time with your business. Focusing on the preboarding flow in our software.

Zapier API integration

Working closely with the Zapier mapping tool, we'll be expanding our portfolio of third-party integrations, allowing data to flow from Moorepay to Zapier reducing manual input from customers.

Onboarding

Improve the employee experience and their access to support with improvements to the onboarding flow in the software.

Employee engagement

Get the latest view of your business. Our engagement functionality will enable customer to launch pulse surveys, wellbeing polls and gain valuable employee feedback.
What to know more?
This product roadmap is subject to change. As the priorities of our customers shift, so does our focus and roadmap. We work in an agile environment to deliver the best product and features to our customers. If you've got questions, pick up the phone and speak to us, we're always keen to hear from you.
Key voices in our product team
Want to know more about the team who build Moorepay's products?
Product Director

Ant Brassington

Senior Product Manager, Payroll

Dylan Martinez

Senior Product Manager – HCM

Nick Dean

Payroll Product Associate

Ines Fernandes Da Silva

Senior Product Associate

Sean Renshaw

Technical Product Manager

Wayne Humphreys