Time & Attendance System
Easily record your employees' hours, automate the collection and calculation of their timesheets, and eliminate time theft.

Plus, integrate our digital Time & Attendance System into your HR software to reduce the time spent inputting data, and mitigate the risk of human error.
Key features of our easy-to-use Time & Attendance Software
Software features you and your business will love.
Cloud-based access

Employees can view timesheets online via employee self-service, and admins can quickly review attendance and approve timesheet submissions any time, any place.

On-site clocking-in

Easily track employee attendance using on-site clocking-in methods. Choose from either traditional or biometric clock-in devices.

Payroll integration

Ensure employees get paid accurately for the hours they do. Timesheets and time data integrates seamlessly into our Payroll Software to reduce the risk of time theft.

HR integration

Time and absence data automatically pushes to your HR software eliminating the need for duplicate data entry, and ensuring records are reflected in real-time. Save time and reduce the risk of mistakes with seamless HR integration.

Time allocation

Allocate the hours your employees work to separate cost codes, make life easy for finance, accurately allocate spend and resources by department and save time on payroll processes.

Workforce management

Automatically set schedules for your employees' working hours and record absences. Create bespoke working schedules, ensure varying hour requirements are considered by employee, department or location. Allow managers the ability to provide flexible control over the workforce.

Set flexitime

It's easy to set core business hours in the system to enable flexible working options, whilst maintaining employee presence in the hours you need them most.

Bespoke reporting

Run powerful reports from a live database you can trust. Review past attendance, reveal patterns, create your own bespoke reports and plan for the future thanks to an accurate picture of time and attendance.

Time authorisation

Employees can quickly and easily request timesheet changes in employee self-service, and it's simple for managers and admins to approve it all
benefits
What great stuff can you expect from our T&A system?
Less time wasting, less hassle

No more wasting time manually collecting and processing your attendance data. A digital system makes things automatic, fast, and admin-free.

Ditching paper timesheets is eco-friendly, reducing your company's carbon footprint.

Give them secure, online access to their personal data and eliminate the need for them to prepare mechanical timecards and manually complete timesheets.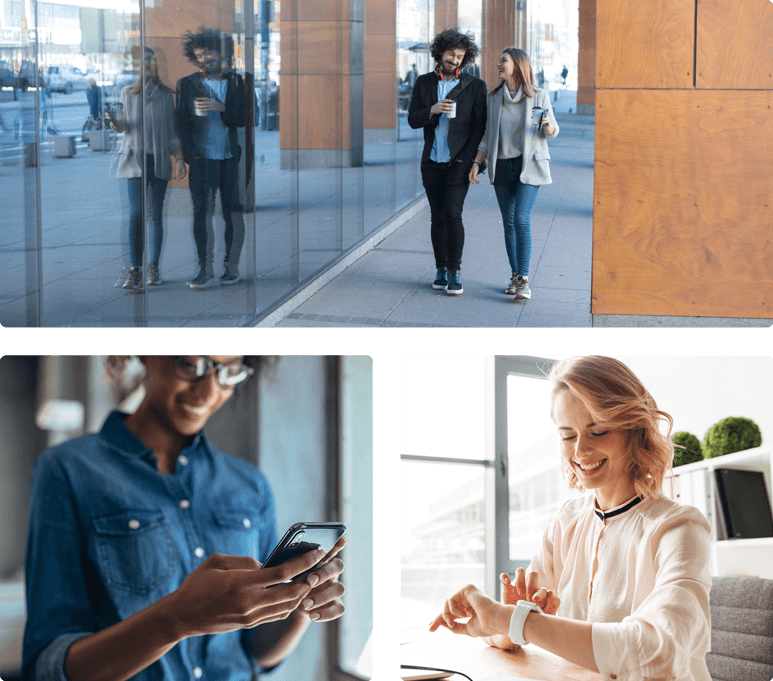 Chat to the team
Got questions about pricing? Give us your number and we'll drop you a call.
What else can you look forward to?
Check out just a few of the benefits when opting for our Time & Attendance System.
Badges of honour
Accredited by everyone who's anyone. We wear our badges with pride.




Take it away
Grab a brochure