What can Moorepay customers expect?
Thanks to your feedback, a lot is happening at Moorepay to improve our products and services and make payroll & HR easy. Keep reading to find out what you can expect from us.
We're investing more in 2022-23
This will improve our products and speed up service delivery.
Our Next Generation Software is here
Our Next Generation Software is here, backed by the latest Microsoft Azure technology.
But what does that really mean? Software that's easy to trust, improved security, and shiny new features. We've worked hard to integrate into frequently used tools, like Microsoft Office 365 calendars, deliver a brand new Mobile App and so much more.
Easy to use, easy to access and easy to trust.
Our product roadmap
We believe in only launching features that really matter, so we're in constant communication with the experts. Want to see what our wonderful customers have helped us plan? You can check out our roadmap for Next Generation Software.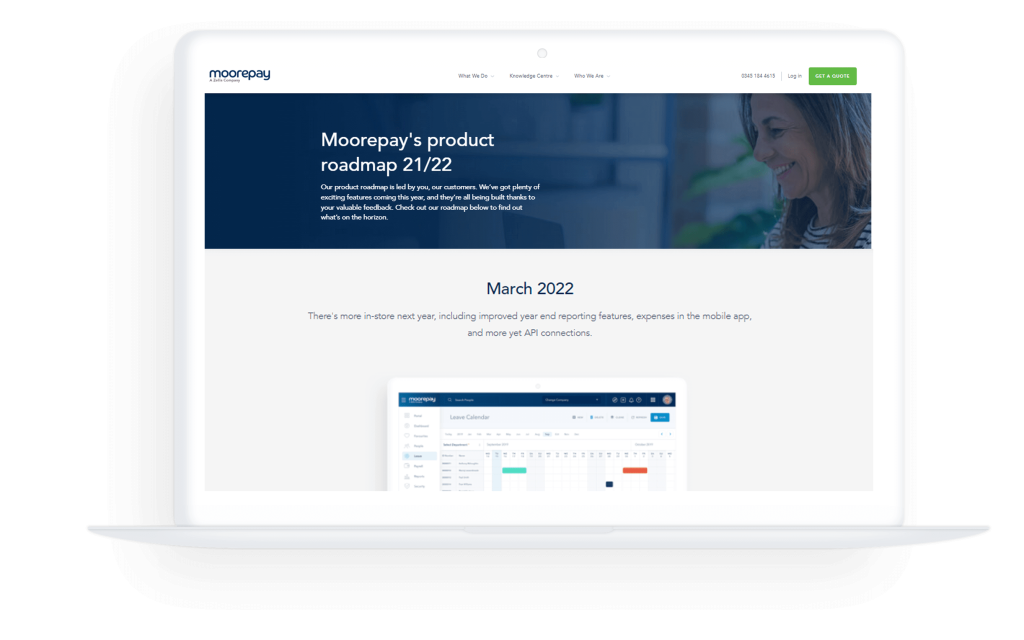 New release | Work report
In answer to employee demands we're excited to launch our latest service, Work Report™.
Work Report™ is a new employment and income verification service, provided by Experian. It's a quick and secure way for employees to instantly provide employment and income verification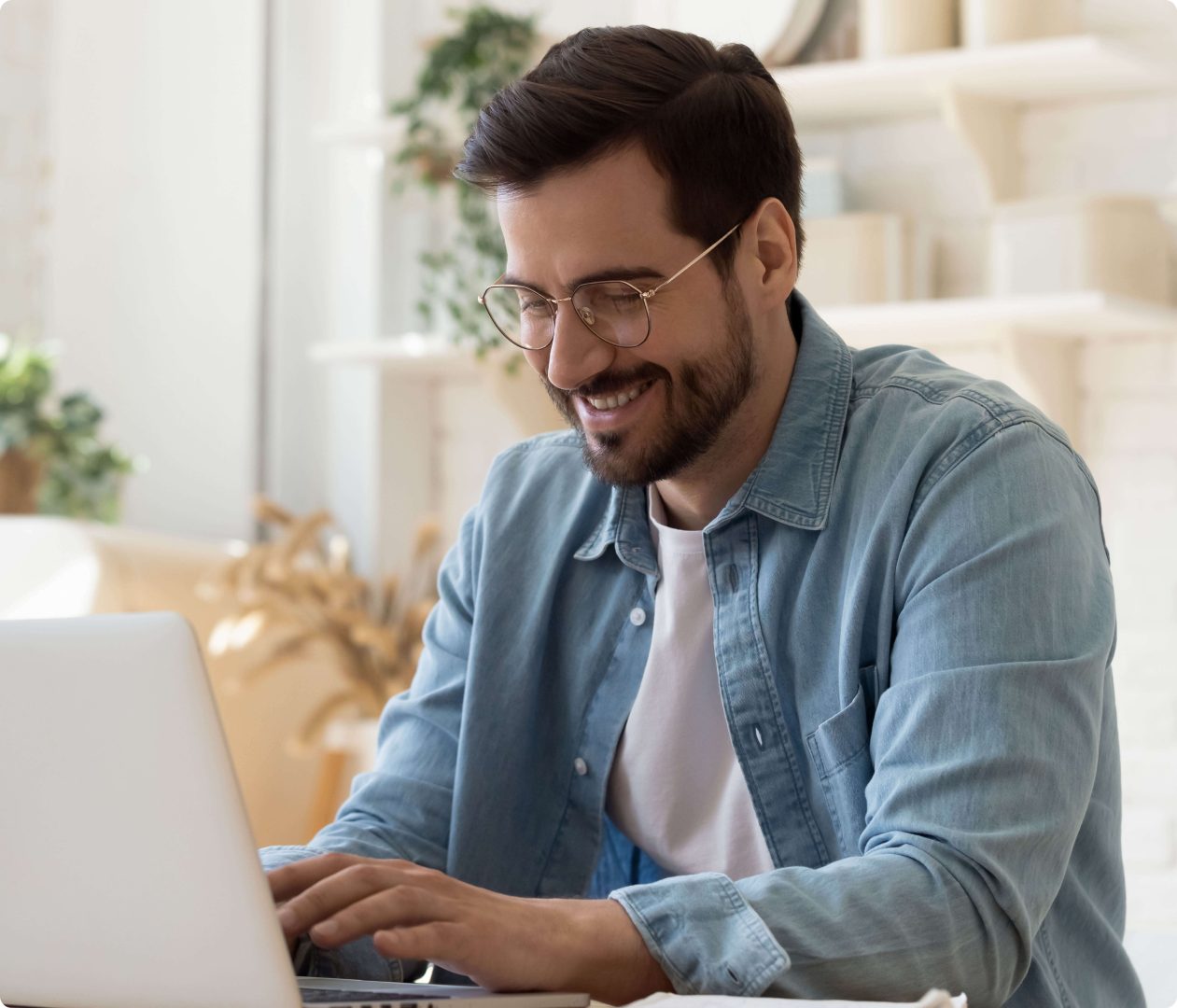 Payroll Assurance Scheme accredited

The Payroll Assurance Scheme (PAS) is the only voluntary accreditation on the market; approved and developed in partnership with HMRC. So, Moorepay's customers can continue to trust our gold-standard payroll services.

Technology backed by Microsoft Azure

Microsoft provides infrastructure updates while providing a secure foundation on which we've built our technology. Trusted by millions across the globe, the Azure platform means IT departments can sleep safe in the knowledge that multi-factor authentication across desktop and mobile keeps private and personal data secure.

Industry leading security score

We use a cutting-edge monitoring tool, BitSight. This tests, checks and continually monitors our security. Our score is Advanced. This makes us easy to trust, as one of the most secure payroll & HR providers on the market.
Voted excellent on Trustpilot
With more than 700 customer reviews, we're proud to have such a high score on our Trustpilot page, higher than all of our top competitors.