October 27, 2020
Case law | Did home care staff receive unlawful deduction of wages?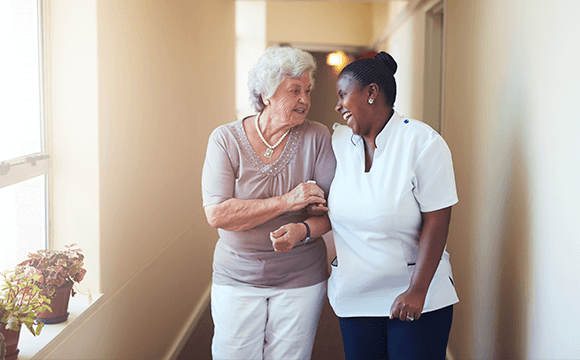 An important case on the topic of the unlawful deduction of wages was decided by the Employment Law Tribunal on 3 September 2020.
Recent Development in National Minimum Wage – Ms E Harris and 8 others v Kaamil Education, Diligent Care Services and Premier Carewaiting.
A group of home care providers have been ordered to pay more than £100,000 in backdated earnings to home care staff.
Back in 2016, the Public-service union, Unison, started a legal battle against profiteering private care providers' practice of paying workers only for the time they spend with their sick and elderly clients.
The dispute against the three care firms Kaamil Education Ltd, Diligent Care Services Ltd and Premier Carewaiting Ltd, was over their failure to pay workers a legal wage. Time spent travelling between people's houses was unpaid despite the staff having to get from one home to the next to complete their work.
This practice, now ruled illegal by an employment tribunal, meant that many workers were not paid even the minimum wage. The judgment said that travelling and waiting time of up to 60 minutes between appointments should be treated as working time.
The providers had failed to pay their staff travel time, meaning that workers could earn under half the legal minimum hourly rate, despite working for up to 14 hours a day, according to Unison.
Nine home care workers will receive around £10,000 each, the equivalent of nine months' work and plus annual leave, which their employers had failed to pay.
In a joint statement, Kaamil Education, Diligent Care Services and Premier Carewaiting said:
"The main issue of non-payment of minimum wages in the case related to a period when the employees were not employed by Kaamil Education Limited, Diligent Care Services Limited and Premier Carewaiting Limited but by Sevacare, who previously provided services to the local authority."
Three companies inherited liability for that previous contractor's obligations — including payment-related obligations — by way of a TUPE [Transfer of Undertakings (Protection of Employment) Regulations 2006] transfer.
It's crucial that home care providers considering taking over new contracts, carry out proper due diligence checks to identify any historic back pay liabilities which may be due to employees from the previous contract holder, to avoid a costly bill further down the line.
Home care providers must continue to ensure they are accurately calculating employee pay, taking into account travelling between appointments and any time employees are waiting to work in line with minimum wage rules.