Easily record your employees' hours, automate collecting and calculating their timesheets, and eliminate time theft.

Produce and distribute rotas in a matter of minutes, not hours.

Ditch paper timesheets, reduce the time spent inputting data, and mitigate the risk of human error.
Key features of our easy-to-use Time & Attendance Software
Software features you and your business will love.
Workforce management

Quickly record contracted and additional hours, including overtime. Using our custom references you'll be able to proportion hours to projects, tasks and assign rates throughout the system.

Setup time allocation to dedicated projects, cost codes and business areas. When inputting timesheets our system will recognise employee working pattern, helping you allocate time as overtime.

Rotas

Once you've scheduled an employee's working hours, you can build a rota straight from our system. Our rotas make it plain as day to see associated costs and add employee shifts to rotas. Our clever system will auto calculate hours against each employee, so it's easy for you, and your employees to plan their time.  

Once your rotas are done and dusted you can issue these straight to your employees via the notification panel. If you feel like going back to basics, in a couple of clicks you can download rotas straight to print.  

Clocking-in and out

Whatever your business, tracking the ins and the outs is important! With our software employees can clock-in directly from their desktop or their mobile. Or if you work in an industry where you need physical tracking a QR code can quickly be generated straight from our system.  

Time authorisation

Employees can quickly and easily request timesheet changes in employee self-service, and it's simple for managers and admins to approve it all.

Set flexitime

It's easy to set core business hours in the system to enable flexible working options, whilst maintaining employee presence in the hours you need them most.

Pay

It goes without saying your employees want to be fairly paid for the hours they work. All time and attendance data flows straight through into payroll. Reducing the risk of time theft and making sure your employees are paid accurately and on time.  

Automation

We're all about saving time. That's why we've automated as much as we can for you through our system. Managers will get automated flags when an employee is working over their allocation. We'll automate fair rota production and ensure workload is evenly distributed. 

Reporting

Comprehensive reporting will give visibility on staff hours, hours worked, overtime and spend. With allocation you'll be able to drilldown into exactly what was spent in labour on certain projects, meaning you can run more accurate estimations in future! 

Bespoke reporting

Run powerful reports from a live database you can trust. Review past attendance, reveal patterns, create your own bespoke reports and plan for the future thanks to an accurate picture of time and attendance.
All-in-one Software
More features, better benefits
Now Moorepay have acquired Natural HR, our HR Software has got even better. That means more functionality for you to streamline your people processes. Learn more here. benefits
Great stuff you can expect from our system
Less time wasting, less hassle

No more wasting time manually collecting and processing your attendance data. A digital system makes things automatic, fast, and admin-free.

Ditching paper timesheets is eco-friendly, reducing your company's carbon footprint.

Give them secure, online access to their personal data and eliminate the need for them to prepare mechanical timecards and manually complete timesheets.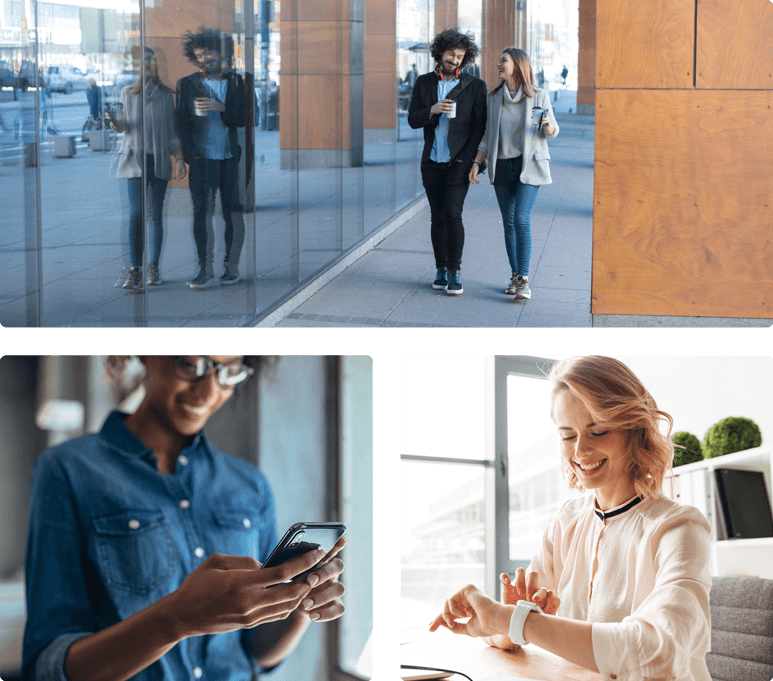 Easy to access
Accessible on the go
Employees can view timesheets online, at any time. While admins and managers can quickly review attendance and approve timesheet submissions.

Employees can quickly add in their timesheet data, so you don't have to! Employees can mass upload their hours across multiple days and submit timesheets for approval quickly!

Our all-in-one solution means that timesheet data flows straight through into payroll and employee profiles, without you lifting a finger!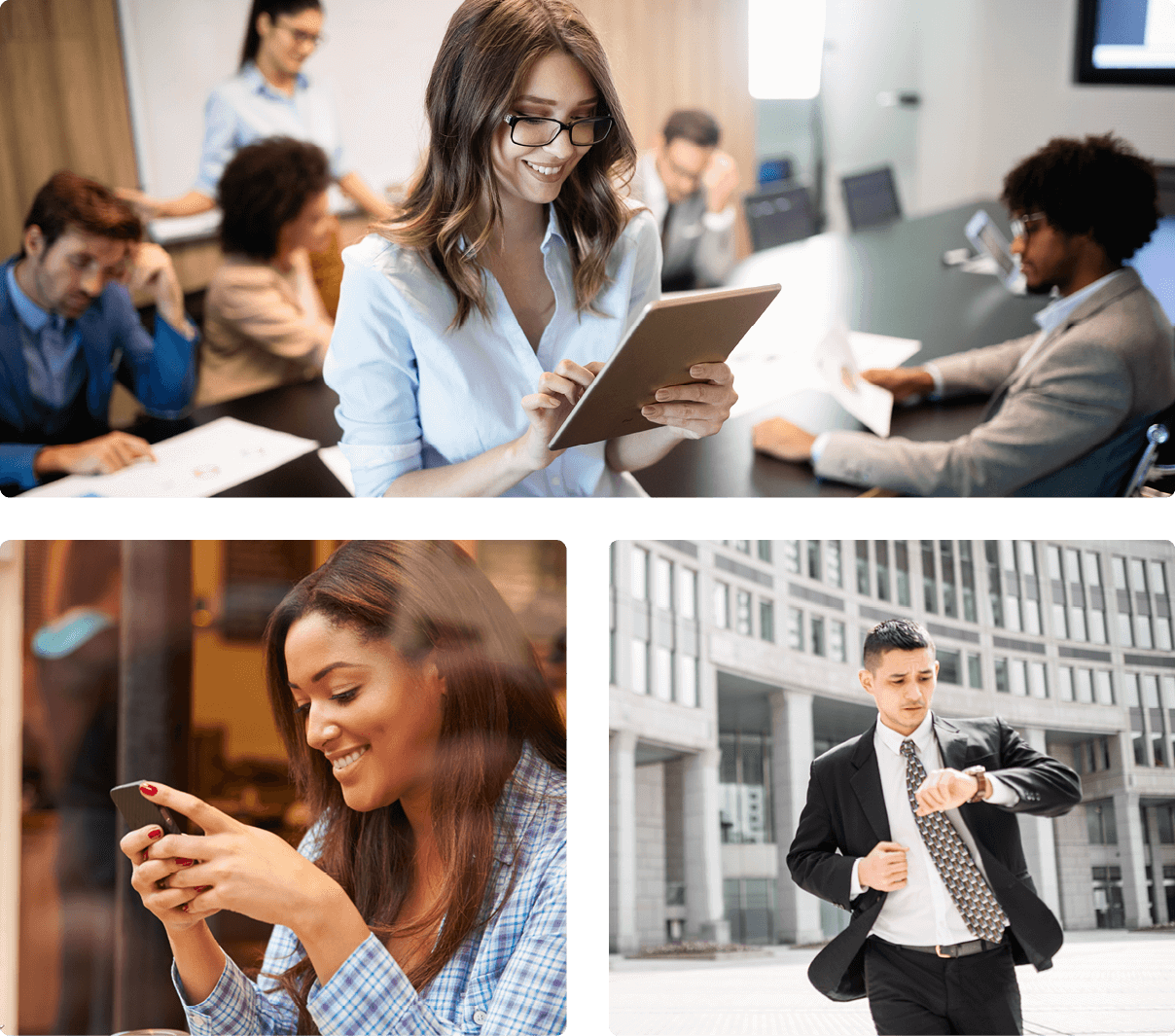 Chat to the team
Got questions about pricing? Give us your number and we'll drop you a call.
What else can you look forward to?
Check out just a few of the benefits when opting for our Time & Attendance System.
Love the sound of T&A? Then you might also like…
Employee Engagement

Spot company trends, deeply understand your employees and have the data to make positive change to company culture. All sounds rather lovely, doesn't it? Well, it comes as standard with our HR Software.

Performance Management

Give your employees the platform to grow and develop. 360° performance reviews allow employees to pin down goals, track KPIs and see their progress. Automate and rollout your perfect process, easy.

Recruitment

Attract and retain the right fit, without lifting a finger. Reduce the time to hire, check skills and competencies while letting hiring managers manage the whole process themselves.

Expenses

Take out the workload when it comes to expenses. Keep company spend in check, get full visibility on spend and get your employees paid accurately and efficiently.
Badges of honour
Accredited by everyone who's anyone. We wear our badges with pride.






take it away
Grab a brochure