HR Software
Easily manage the employee life cycle with our secure, cloud-based HR software.

Integration with payroll comes as standard.
Pulling people data and insightful reports is fast!

Compliance with the latest HR legislation is guaranteed.
Key features of our easy HR Software
Packed with features that add tangible value to your business, here's what our cost-effective software offers you and your employees.
Perfect with payroll

Our payroll & HR software are one and the same – that means one source of truth for your precious data, one lot of data entry for your team, and one less thing to worry about.

Employee Self-Service

Your employees quickly access payslips, book leave, complete performance reviews, and keep their records current in one place, online, any time they want. Also available in a Mobile App.

People Analytics & Reports

Gain valuable business insights from your people data – fast! Export board-ready reports at the push off a button and say farewell to fiddling with data in excel.

Performance Management

Develop your people using proven methodologies, SMART objectives and weightings, and configure it all to suit your business' performance process.

Recruitment & Selection

Build a comprehensive database of candidates, and store and analyse your advertising costs to run and review successful recruitment campaigns.

Expenses & Timesheets

It's easy for employees to log expense claims and related receipts, and submit timesheets. Set up hierarchy workflows to ensure these requests go to the right place for approval.

Employee Benefits

Integrate our HR Software with our Employee Benefits & Discounts platform. Employees will enjoy Single Sign-On into an online portal to access leading benefits across healthcare, fitness, technology and much more. Employees will also enjoy discounts at over 16,000 well-known brands. Plus, opt for our EAP service to further support your employees.

Safety Management

Record and track workplace incidents, injuries, and medical centre activity, and enjoy peace of mind that you're complying with HSE regulations. You can even record this against external personnel directly from the software.

External Personnel

No need to navigate away from our HR Software when tracking people who fall outside of your business. Record and manage all external personnel records from a single database, regardless of whether they are freelancers, contractor or volunteers.
Easy to trust
Less worrying, more just doing the work you love
Enjoy worry-free compliance

You can rest assured you're fully compliant with the latest legislation because our HR Software is continuously updated by our experienced product team and industry-qualified experts.

Reduce your data security risks

Minimise the risk of a costly data breach with our cloud-based HR software. As well as vulnerability and pen testing, we use the latest technology to continually monitor and test, ensuring the security of your most sensitive data.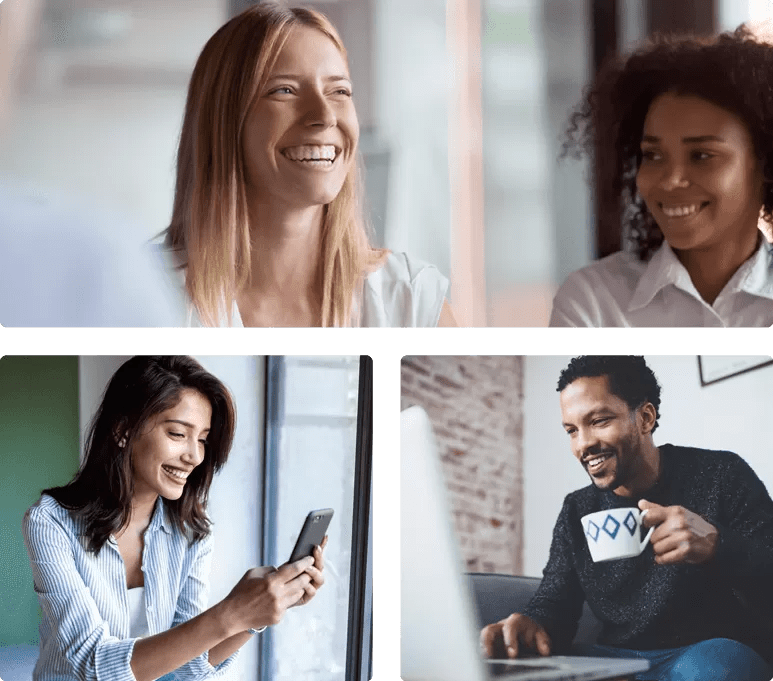 Easy to use | easy to access
Packed with great features to save you time
Fast navigation, easy integration

Our easy-to-use HR software makes it quick to navigate to the screens you need, thanks to a logical menu structure and simple interface. Plus, with integration as standard say goodbye to duplicate data entry!

Anywhere, anytime access

Your data is stored securely on the latest cloud-based Microsoft Azure technology, accessible anywhere at any time. Whether it's an admin, a manager or an employee logging in, it's super convenient and totally faff-free.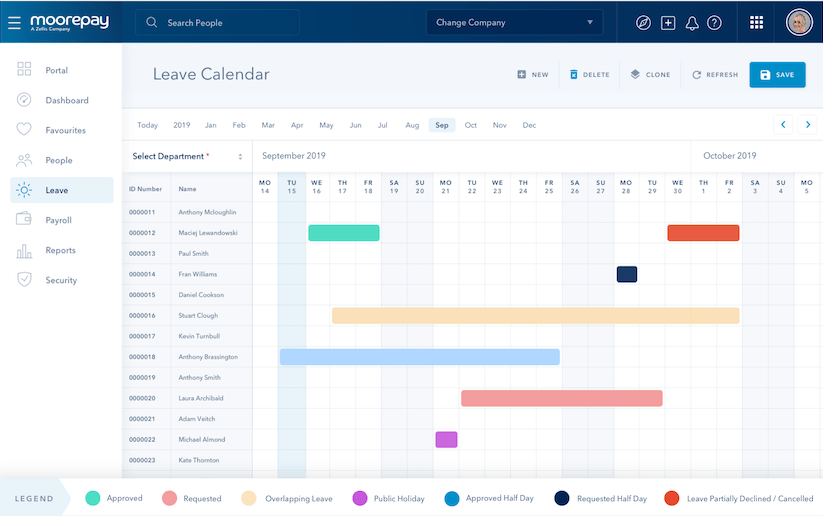 hot new feature
Microsoft Office 365 integration
Pending and approved leave requests are instantly visible in Microsoft Office 365 (Teams & Outlook) calendars – saving employees and managers precious time!

Both managers and employees can see holiday in an instant, improving team leave visibility for everyone.

Why navigate in and out of systems? We're making use of the tools your people already use – this is integration that just makes sense.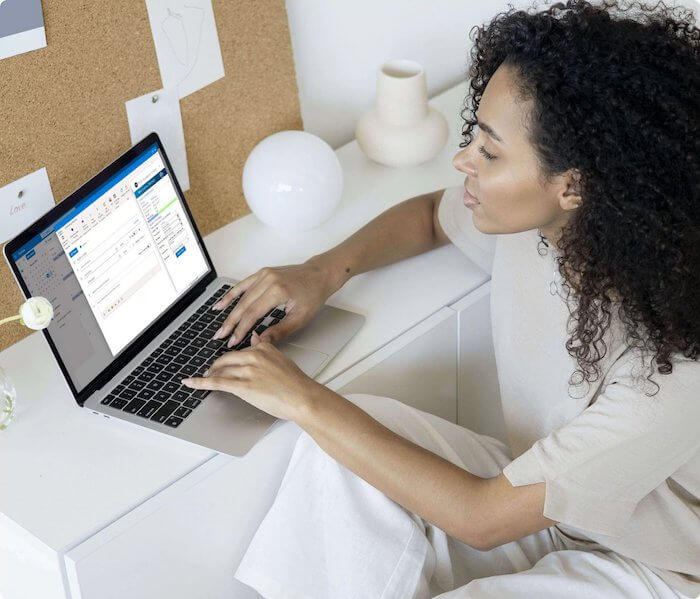 See it in action
Like what you're seeing? Join one of our experts on a live demo to see how our HR Software can help your business.
What do our customers think?
Don't just take our word for it, hear from some of our HR Software customers.
Get valuable insight from your people data – fast!
Want to quickly see your absence trends and costs, broken down by geography or department? Real-time dashboards are configured for exactly this.

Gender pay gap data is easy to report on, so you can keep up with your employer obligations without those sleepless nights!

Recruitment costs are also simple to pull and analyse, no more fiddling with excel spreadsheets! Get board-ready reports at the click of a button.
Badges of honour
Accredited by everyone who's anyone. We wear our badges with pride.