August 20, 2020
Case law | Did sex discrimination lead to dismissal at DS Smith Packaging Ltd?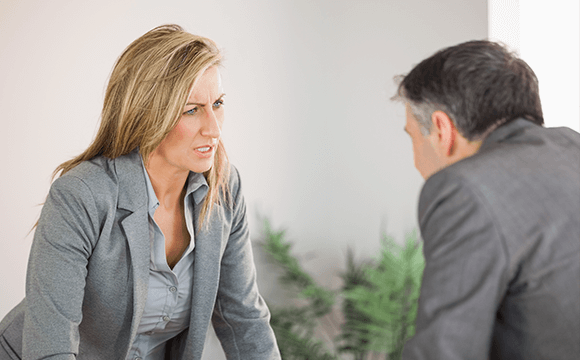 An important case on the topic of sex discrimination was decided by the Employment Appeal Tribunal on 5 June 2020.
The Claimant, Adrienne Liebenberg, commenced her employment with DS Smith as a commercial director in November 2016. Her remuneration package was a basic salary of £200,000 per annum, a discretionary bonus of up to 50% of her salary, and participation in a performance share plan ("PSP") of up to 50% of her salary.
In December 2018, her employment was terminated after being told her "leadership style" wasn't working. She took the company to an employment tribunal stating that she had been dismissed because of her gender and due to fact that she didn't socialise with her male colleagues and refused to talk about football.
Ms Liebenberg stated that her manager's, Mr Stefano Rossi, modus operandi was to connect with his team over wine, dinner and football and had been referred to as "little lady" and "girlie." She further claimed: "Because I did not embrace those things in the way that my male colleagues did, I was perceived – by Stefano and others – as not being a 'team player' or 'one of the gang'."
In response, DS Smith claimed that Ms Liebenberg's employment was terminated due to her poor performance and her "dictatorial approach" and "lack of respect for senior colleagues". The respondents also accused her of apportioning blame when things went wrong.
The Tribunal did not find that the Claimant's leadership style, and not working collaboratively with the management team, related in any way to her not bonding with them.
The Employment Tribunal further stated that Mr Rossi's concerns were about how she worked with the Regional MDs and the others in the management team. The Tribunal accepted that Ms Liebenberg apportioning blame on others when things went wrong rather than working together to resolve the problem was the main reason for her dismissal.
Employment Judge, Harjit Grewal, dismissed claims for both direct and indirect sex discrimination and said that Liebenberg's approach was "haughty" towards junior staff, in that she often talked about her large property and swimming pool.
The Tribunal however summarised that: " Although it is common for the manufacturing industry to be male dominated and it is accepted that male engineering graduates significantly outnumber female engineering graduates in many countries, the extent of the lack of gender diversity at the senior levels of DS Smith is unacceptable and needs to be addressed".