September 13, 2022
Employer obligations for the extra bank holiday in September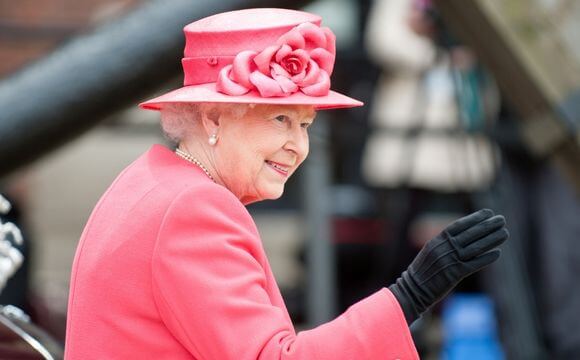 Queen Elizabeth's funeral takes place on Monday 19th September. To mark this sad occasion, the day is a public holiday in the UK.
Are your employees entitled to a day off work? How do you handle this leave for part-time employees? What can you do if your business needs to open? How do you deal with new employees starting on Monday? And how can employers support their employees through a period of national mourning. We explain all.
Are your employees entitled to take the day off?
If your contract of employment list's the bank holidays that you declare to be part of your holiday provisions, you do not need to honour the additional day. You can expect your employees to come to work as normal. However, many businesses understand that staff motivation is a key part of business success. Not honouring the day may decrease staff morale and may lead to unauthorised absence and increased sickness absences.
If your contract references that your employees are entitled to annual leave plus bank holidays, but does not list specific ones, it's likely you will need to honour the additional day.
If bank holidays are normal working days, then the additional one is no different. However, you could choose to award your employees an additional day to be taken at another time throughout the year.
Part-time employees
A part-time worker has the right not to be treated less favourably than a comparable full-time worker. If you allow your full-time employees the additional day, best practice is to pro-rata the bank holiday allowances for your part-time employees, irrespective of whether an employee normally works on the day the bank holiday falls.
Business as usual?
If closing on a bank holiday is not an option for you, consider allowing employees to listen to the funeral on the radio or watch it on TV whilst at work. Remind employees this is on a discretionary basis and the privilege may be withdrawn if it disrupts the service they are providing or affects their ability to perform their role.
Handling your Monday new starters
Mondays are the start of the working week for many people and a popular day to bring in new employees. What should you do if you have new starters who were expecting to arrive at the workplace only to be told now that the workplace is closed for the day? The solution to this lies with your own discretion and may be a question of numbers and budgets. The choices open to you are simply to give the new employees the bank holiday so 19th September remains the day on which their contract (and pay) begins, but they commence work on Tuesday 20th, or to postpone their start date until the Tuesday, which may require a re-issuing of contracts.
It is worth bearing in mind in these difficult times that the timing of the Queen's death and funeral is not the fault of the individual and that expecting them to sacrifice a day's pay at short notice will not create the best impression of their new employer. If it is a question of re-arranging shifts at short notice, then finding a replacement shift for them later in the week is probably the best idea.
Supporting employees through a period of national mourning
According to the government website, a National Period of Mourning covers not only a moment of personal reflection but is marked by the period during which flags fly at half mast, flowers are laid, and books of condolence are open. Employers may wish to be sensitive to people who wish to take leave for attend the Lying in State, or to visit the sites of floral tributes at and around royal residences. Remember, during this time, it is wise to be sensitive to your employees, including those for whom the death of the monarch feels remote and meaningless.