October 19, 2021
Five reasons your HR team are time poor – and how to fix it!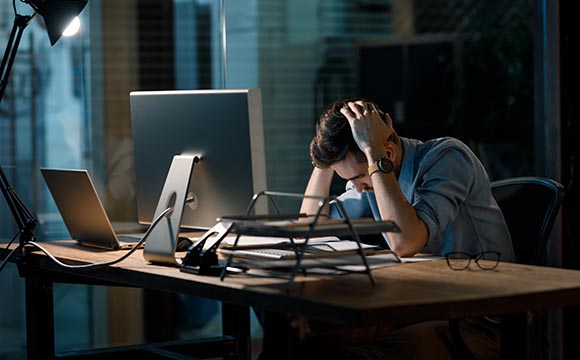 Feel like your HR department are always chasing down the clock? Overstretched and needing more resource? Here are the top five reasons your HR team are time poor and what you can do to change that.
Employee admin
As the people-people of the business, it's only natural that your HR department will have a lot of communication with the workforce. However, this communication should predominately be checking the temperature of the business, gathering feedback on morale and employee wellbeing, not interactions that are based around employee admin.
Feel like your department is always resetting passwords, sending employee payslips or coaching employees on how to login? This is a blanket issue across HR departments up and down the country.
The solution? It's simple: invest in an employee self-service option that works, is intuitive for employees to use and has the right infrastructure in place to make it as independent to your HR department as possible.
Pointless admin
Admin is a part of any role, but when it starts being the bulk of one, you have to question if the skills in your team are really being utilised. More often than not, HR departments are inputting the same data across multiple systems, rekeying it multiple times in different locations.
The answer to this? Look for a truly integrated system. An integrated payroll and HR system will enable details to be updated in one area and these to be automatically updated in the other area of the software, allowing for time savings and for your team to add value elsewhere in the business.
Chasing employee documents
Chasing down passport photocopies for new starters, or doctors' notes for those on long term sick, can take a large amount of time out of the day for your HR department. And what happens when one of the team is on leave? Someone else in the team is going to be chasing down the same thing.
Look for software that allows team members to store documents against employees. Not only does this improve security as everything is held on the cloud, but it also reduces the amount of time that teams are chasing employees for documents they have already sent over.
Finding templates
Whether it's a disciplinary hearing, a grievance appeal or a health and safety audit, most businesses will have templates they use in these instances. But hunting them down, finding the latest version and manipulating it for its purpose can take teams a huge amount of time.
It's worth looking for a space where the whole team are working from standardised and up to date templates. For example, Moorepay's HR hub allows users to store, log and manage important internal documents and templates, so no one is using old and outdated templates, or wasting time searching for them.
Software issues
A survey carried out by TechTalk found 46% of UK workers admit outdated tech hinders their productivity, and HR isn't one to escape this. The obvious answer here is to invest in software that aids the department. That means looking for a cloud-based solution, a provider who invests and updates infrastructure regularly and allows your team to do what they need, and efficiently.
Looking for HR Software to keep up with your department? See how Moorepay can help your team today.