July 29, 2021
Hiring of offshore talent or 'anywhere employees'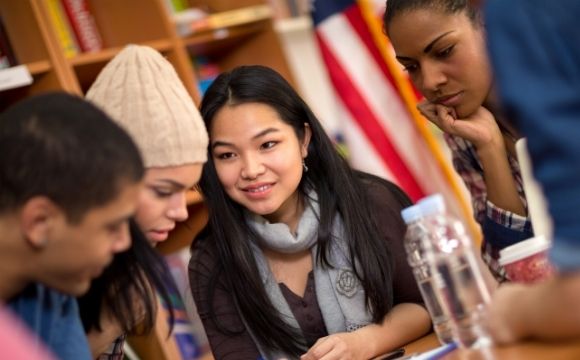 Adopting remote means of communicating with employees through Microsoft Teams, Zoom and telephone conference calls has become commonplace since the beginning of lockdown.
Having put in place the 'digital infrastructure' to ensure remote working is possible, can these businesses now use the same tools to hire offshore employees? And if yes, what impact, if any, would this have on the British labour market?
'Anywhere jobs'
A report by the Tony Blair Institute claimed that approximately six million 'white-collar' jobs are at risk of being lost to companies from abroad if the 'work from home' popularity continues. The report cited:
"The immediate consequences of the pandemic on the economy and jobs and the need for supportive government action were always clear.

But what is becoming clearer is that the experience of people and businesses managing the crisis has brought about a fundamental change in attitudes to work and technology".
As a result, its findings conclude that one -in-five jobs in the UK can be classified as 'anywhere jobs'. This means it's just as efficient to carry the job out remotely, as it is in the office. In addition, many employees have found working from home beneficial and it's often their preference, allowing them to balance work-life more easily.
The risks to British employees are that employers could decide 'anywhere jobs' can be done as easily by those working abroad. On the other hand, if Britain takes the necessary measures of preparation to facilitate such working in the UK, we could also attract jobs from abroad, says the report.
Professor Arturo Bris, Director of IMD World Competitiveness Centre concluded 'the success of a business depends on three factors: governance, talent and innovation'. He observed that a company's most important asset is it's people. And their success is dependent on a quality education system, supported by policy makers that drive competitive advantage. He cited apprenticeships, workplace training, language skills, costs of living, quality of life, pay and tax rates.
What does the future hold?
A number of leading commenters are in agreement and see the innovation as an opportunity to embrace change where both employers and employees are beneficiaries. A focus on the work and its completion rather than location seems to be the emphasis and driving determinant. With current technology, there's no reason why someone can't be employed by a company in London but carry out the work in Liverpool or Madrid (or vice versa).
Can all jobs be replaced because of technological innovation?
There's a recognition that, although most jobs are already affected by change due to automation or technology, digitisation and artificial intelligence (AI) will have a greater impact on how work will be carried out in a range of roles. The report cites a few examples of where that impact is likely to be felt: drivers, waitressing staff, accountancy, medicine and HR.
Benefits of offshore or 'anywhere employees'
British companies that are keen to attract offshore workers should develop a needs assessment. This will identify where employees are required. Appointing offshore employees can be challenging but has a number of benefits such as gaining a local source of information and knowledge. This is particularly useful when a business wants to enter the market in that region or attract additional staffing.
Drawbacks of remote working
There are some who perceive the move towards homeworking and technological changes as problematic. The view expressed is that it denies younger workers the wealth of experience they can get from observing others and bouncing ideas off older, more experience workers.
They say that on the whole, working from home only benefits older workers who already possess the necessary experience, information or contacts to enable them to do their job successfully at home/elsewhere. Younger workers are thus at a disadvantage because they do not have such resources, says Andrew Carter, CEO of Centre for Cities (CITYAM).
What next?
If you're a Moorepay customer and want to widen your talent pool to recruit 'anywhere employees', speak to our Advice Line for advice.
If not, you can read up on how to keep up productivity for home workers, and why employee engagement is worth the investment for both office-based and remote employees.