June 25, 2021
How to measure payroll & HR software ROI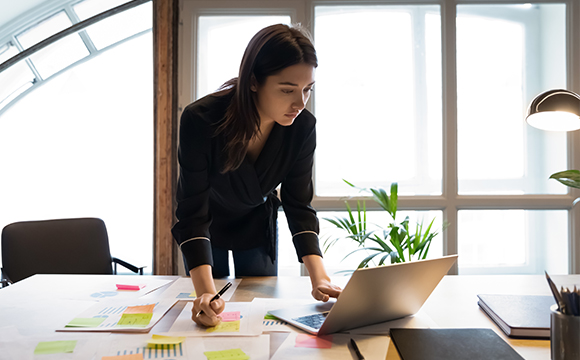 While trusting your gut might get you so far, ROI is probably a better measure to base your business decisions on. So how do you get an accurate gauge on it for brand new and sparkly payroll & HR software before you take the plunge?
What is ROI?
Given that you probably hear the word thrown around the boardroom every other day, we'll keep it visual:

Essentially the above will spit out the percentage of your investment that you earn back through direct/ indirect profits, and cost savings.
So, if you're a smart business with correctly implemented payroll & HR software you're going to see a positive ROI. Basically, your investment washes its face, and then some.
Applying the above to your latest payroll & HR software investment means you'll need two things:
The estimated value of any resulting gains
The total cost of your software
The estimated value of gains
Unfortunately, your finance team aren't going to be happy with finger-in-the-air figures here. While you might not be able to get to the penny, there are some steps you can take to ensure educated calculations.
This calculation should include direct profits (e.g. my managed payroll means I can save one headcount) and indirect profits (e.g. my people are now 5% more productive).
Improved admin
Every wonder what your admin team do all day? How much of their time is spent on searching for documents, distributing payslips and inputting the same data twice?
When evaluating the estimated gains of new software, it's important to consider how improved processes will boost efficiency. Research from the American Payroll Association suggests automation helps businesses reduce payroll costs by up to 80%. Now those are figures we can get on board with.
Reduce headcount
It's no surprise that reducing the headcount in your team is going to save you some pennies, and better software or a managed service is likely to do exactly that. Particularly outsourced manged payroll solutions can be more cost effective than internal payroll models. In fact, 32% of SMEs outsourced their payroll because it's cheaper than keeping it in-house, according to YouGov.
Improved employee experience
Did you know almost half of workers will quit due to poor technology? And 1 in 5 will quit due to poor payroll services. Poorly implemented, clunky and difficult to user payroll solutions will dramatically impact employee experience and impact employee retention. Great payroll software allows employees to manage and view their own payroll data at the click of the button, and on the go.
Improved accuracy
Human error is a natural part of every job and every company. Reportedly, managing payroll manually leads to 100 human hours per year for every 25 full-time employees you have. Software that automates calculations, workflows and accurately integrates reduces the number of errors and reduces business risks around payroll non-compliance.
Reduced turnover
Getting your employee experience right starts with great software to support the experience, and that can have a huge impact on turnover. Is it a big deal? Well, considering it can cost 30-50 percent of their annual salary to replace even an entry-level employee. Yes, it's a pretty big deal.
The total cost of your software
While your invoice might be a good place to start, there are other factors that pull into software and implementation that should be noted in your 'total' cost. So, take a step back and think about the additional price tag that might come with the below:
Implementation fees
Migration of data
Required development time
IT maintenance costs
Ongoing support/ further consulting
Cost of additional users
Of course, your total cost will rely on a multitude of factors. How many users do you have? Do you outsource IT support? How much support do you need from your provider?
While we can't promise you an 100% accurate read on ROI, this method will give you a good picture. We suggest you pick a handful of metrics you're able to track easily, then benchmark them before implementation and after your software is in place.
Check out our integrated payroll & HR software to discover the return on investment you're after.