May 19, 2021
Hybrid working: 10 issues employers must consider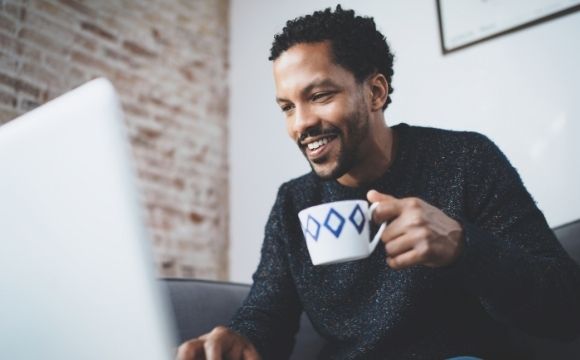 On 12 May, Boris Johnson announced that the order to work from home wherever possible is to end from 21 June (certainly in England).
This appears to contradict advice from SAGE, the government's scientific advisors. They suggest the measure should continue through the summer and, with the Indian Variant accelerating, ending all restrictions is considered premature.
But will staff happily return to the workplace? And what do employers actually want to do?
What is hybrid working?
One measure rapidly gathering momentum is the concept of 'hybrid' or 'blended' working. This is where employees split their working time between their home and the office. Perhaps surprisingly, major interest is coming from employers – not staff. A recent BBC survey revealed that of 50 top UK companies, 43 are planning to move to hybrid working.
However, other recent surveys also suggest:
65% of employees expect to work from home at least two days per week in future.
33% of staff don't expect a return to full office working until at least 2022.
Homeworking increased from 5% to 50% during the pandemic.
Clearly there have been many recent converts to more agile and less office-based work. But, whatever the scientific and political debate, just what do all these buzzwords really mean? And how straightforward is it to embrace these new ways of working?
Implications of hybrid working
When the order went out to work from home it was seen as a temporary expedient. Most people were happy to embrace it. But, as the major impact of Covid-19 recedes, it's a different world for employers, whether they choose – or indeed refuse – hybrid working.
As the old reggae song has it, "There are More Questions than Answers". Well, hybrid working is like that; a minefield for the unsuspecting employer.
No longer will you be able to fall back on a government instruction. Neither is it simply a case of adding a clause to your employee handbook.
Here are ten key issues to consider:
1. Contractual
Requiring someone previously office-based to work from home is likely to be a fundamental change to their terms and conditions. A permanent change is not the same as a pandemic expedient.
2. Consultation
Do you need to consult? Should you survey staff first and get their views? What does consultation really mean?
3. Discrimination
How do you deal with potential juxtapositions? Some people say their health or disability requires them to work from home. Others suggest their mental health will suffer by continuing to do so. What wellbeing measures might you need?
4. Inclusion
What impact could hybrid working have on key policies like diversity, equality, bullying and harassment? How do you ensure inclusive working with fair treatment for all staff? Are your managers suitably trained?
5. Compulsion
What issues might you encounter if you simply impose hybrid working?
6. Financial
You decide you can close a workplace and reduce overheads significantly. But are you walking blindly towards redundancy or constructive dismissal claims?
7. Team
How do you ensure that those working from home still feel part of the team? That they are not isolated or subjected to 'not in the office – not in the know' syndrome? How will you communicate?
8. Flexibility
Will you face statutory flexible working claims if you refuse to adopt home or hybrid working? What if you required staff to work from home for the last 12 months but now want it to stop? Can you really evidence that it's 'unworkable' any more?
9. Differentiation
Hybrid working would be OK for some of your operational areas but not others. Unfortunately, it's the staff in the unsuitable areas that are keenest. What do you do?
10. Rules
Are your expectations clear? Does it matter where staff live? The specific hours they work? When they stop working? Should they switch off equipment when their shift ends? Do you mean homeworking or can they work remotely anywhere as far as you are concerned?
Other considerations
There are also plenty of tricky operational issues to wrestle with. Does your employer liability insurance cover homeworking? Is there anything in the employee's lease or mortgage preventing working from home?
Have you considered your ongoing health and safety obligations? Have your staff? What about confidentiality? Data protection? Technical support, security, and insurance for IT equipment and systems?
HMRC introduced a simple tax relief for employees required to work at home during the pandemic. But how do you deal with requests to make financial provision for home workers permanently using their own utilities?
What next?
Moorepay offers a half day consultancy package to help with hybrid or home working. This includes support from an experienced HR Consultant as well as a suite of materials to guide and inform you, your managers and staff. We can also provide additional services such as organising staff surveys, undertaking consultation, management training, dealing with grievances and appeals.
Let's wrap this up with a concluding, lyrical reggae message: "I can see clearly now the rain has gone".
For clarity in tackling hybrid or homeworking, please download our Hybrid Working Brochure. And for Johnny Nash's tuneful reggae back-catalogue, please try Spotify or YouTube.