June 17, 2021
Moorepay are ISO 27001 accredited. But what does that mean?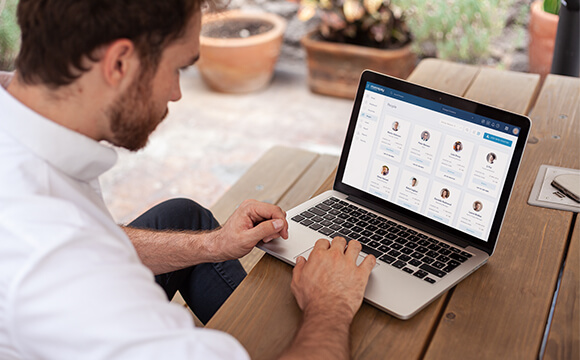 After GDPR came into effect in 2018, there has been increasing demand for assurance on how organisations manage their personal data. Fortunately, the ISO 27001 certification guarantees that our systems and data is protected at an international standard of safety. As a payroll and HR provider, this level of security is particularly essential – and here's why.
What is ISO 27001?
The ISO 27001 certification is the international standard that ensures personal data is protected. Recently, Moorepay's ISO 27001 certificate has been reissued.
Having an ISO 27001 certification means your business complies to certain specifications for an information security management system (ISMS). So Moorepay is thoroughly audited every few years on where our data is stored, how long for, and our security processes, by an independent certification body. As Moorepay has yet again met these requirements in our last audit, we have maintained an international quality score of excellence.
Besides this, Moorepay also have an ISO 9001 certification for a quality management system (QMS), which means that we achieve the international standard to consistently provide products and services that meet customer and regulatory requirements.
Moorepay also use utilise the widely adopted security monitoring tool BitSight to test, check and continually monitor our security. All of these background checks mean our software security is consistent and top-notch.
What this means for our customers
Our customers can be reassured that we protect our software and data to the highest standard. As one of the UK's most secure payroll providers, we take security very seriously.
This level of security is particularly essential for payroll and HR providers. As payroll and HR software processes lots of personal information, such as employee data, that can be particularly harmful to both the business and the individual if the system is hacked or data is misused. In fact, the estimated spend for those recovering from security incidents is £2.9 million – not a business expense that many can afford!
According to Gartner, by 2022​, cybersecurity ratings will become as important as credit ratings when assessing business relationships. We know many businesses will only work with ISO accredited businesses for this reason, and we can understand why.
You can find out more about Moorepay's payroll software and HR software here.