October 27, 2022
Liquidation sale – everything must go! The Retained EU Law (Revocation and Reform) Bill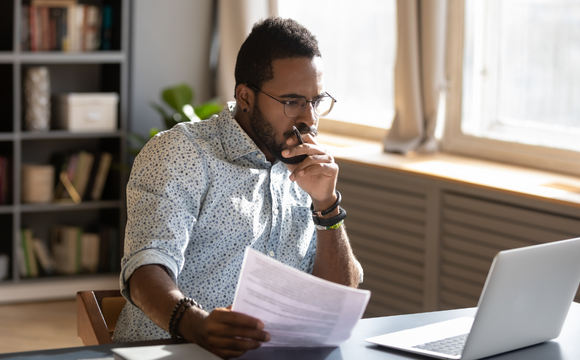 Once upon a time, in the year 2019, and merely a week since Boris Johnson's landslide 'Brexit Election' victory, the state opening of parliament took place. Prominent in Her Majesty's announcement of forthcoming legislation, a raft of measures affecting employment.
Except… none of it materialised; not in 2020, 2021 or 2022. It all vanished, along with Boris Johnson himself. It would return 'when parliamentary time allowed'. But it didn't.
And now we have a yet another new Prime Minster, Rishi Sunak, and it's unclear whether any measures previously announced will ever see the light of day.
Building a bonfire
But there's plenty left to consider. Jacob Rees Mogg, former Secretary of State for Business, Energy and Industrial Strategy, recently introduced a very unusual piece of legislation. Described variously as a 'fire sale' or 'bonfire of rights', the nattily titled 'Retained EU Law (Revocation and Reform) Bill' cancels 2,500 retained EU Regulations at a stroke.
Unless each EU measure is 'assimilated' into UK law, it becomes a 'sunset' provision and simply expires on 31 December 2023. However, a bit like a Strictly Come Dancing judging panel, ministers can 'save' a measure to dance again until its long-term future is decided. With shades of Cinderella at the ball, replacements must be determined by the stroke of midnight on 23 June 2026. Otherwise, they're consigned to the Brexit dustbin. The significance of that date? It's the 10th anniversary of the Brexit Referendum.
Problem what problem?
Over 300 EU Regulations are the remit of the Department for Business, Energy and Industrial Strategy with major significance for the UK employment landscape.
Nobody knows what is intended – quite possibly including the Government itself – but here are just a few to consider:
TUPE – In broad terms, staff whose employment transfers from one employer to another retain their terms and conditions. Betting odds: most provisions will be retained but it may become easier to harmonise terms and conditions.
Working Time – This includes hours of work, rest breaks and holidays. Betting odds: scrap the theoretical maximum 48-hour week. Revert to previous UK law that holiday pay is determined by 'basic' pay not 'normal' pay. Restore 'use it or lose it' so the long-term sick can't carry forward holidays to the following year.
Part-time and fixed-term employment – At the moment, terms are pro rata to full-time colleagues. Betting odds: no major changes but perhaps some marginal adjustments e.g., no automatic right to permanency after four years.
Agency worker regulations – Agency workers receive certain equivalent benefits from day one and are eligible for more after 12 weeks. Betting odds: these unpopular regulations could be consigned to the Brexit dustbin, too.
EU legal judgements – The principle that EU legal judgements have supremacy will be revoked. UK courts can then assert that domestic law takes priority. Betting Odds: unpopular decisions such as considering travelling time to be working time could be revoked.
Equality – most equality issues emanate from primary legislation. Only parliament can change them. Changes to protected characteristics are, therefore, highly unlikely. Betting Odds: watch for attempts to use UK law to block challenges that currently rely on EU regulations. For instance, 'pay for work of equal value' claims may be easier to resist.
And yet more…GDPR
Although the General Data Protection Regulation is European, the UK Data Protection Act 2018 is UK primary legislation. However, new Secretary of State for Digital, Culture, Media and Sport, Michelle Donelan, told the recent Conservative Party Conference to expect "a new regime co-authored with business".
Taking the knife to "one-size-fits-all GDPR that has tied businesses in knots with clunky bureaucracy", as she put it, may well be welcome. For organisations based in or doing business with Europe, the prospect of wrestling 'two stream' data provisions is more daunting.
And former Business Secretary, Jacob Rees Mogg's conference suggestion that new employment regulations won't apply to organisations with fewer than 500 staff caused consternation. However, it vanished as quickly as it surfaced. But now there's another one – employment law won't apply to anyone earning over £50,000. Who knows? Watch this space!
In all honesty…
Nobody really knows what the Government has in mind. Hopefully they will produce concrete and sensible proposals. It would be a travesty to ignore the difficulties for employers if key EU Regulations simply drop off the edge of a very steep cliff on New Year's Eve 2023.