May 19, 2020
Mental Health Awareness Week 2020: Kindness in the Workplace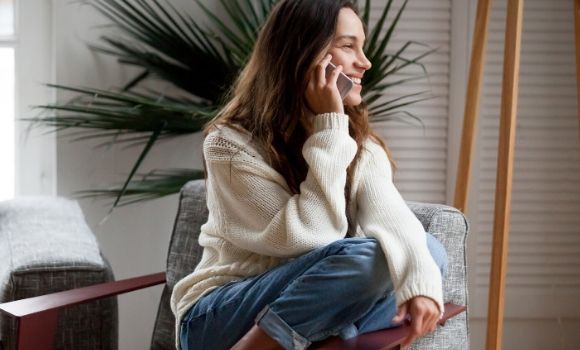 The 18 – 24 May 2020 is Mental Health Awareness Week. This year, faced with the ramifications of a global health crisis, it's more important than ever to look after the mental health of your employees.
Inspired by the tremendous acts of kindest we have seen throughout communities across the country, kindness is the chosen focus of this year's Mental Health Awareness Week.
A study conducted by the Mental Health Foundation had some interesting findings. Two-thirds of people said that being kind to others has a positive impact on their mental health. And 48% of the people surveyed said being kind "to myself" had a positive impact on their mental health. This highlights that small gestures of kindness can make a dramatic difference to the mental health of your workforce.
With this in mind, how do you bring kindness to the workplace? Whether it's a socially distanced workplace, or a virtual world of homeworkers – keep reading for eight top tips…
1.    Ask about personal welfare
'How are you?' is a greeting many use and most of us respond to without much thought. In these challenging times it's important to encourage your employees to let others know how they are really feeling. A problem shared is a problem halved and your employees may find comfort just knowing their own anxieties are shared. Remember, it's important to really listen to the response when you ask the question.
2.    Celebrate success
Let your employees know how much you appreciate them. Recognise success in your organisation, as well as individual achievements, and communicate them to your employees.
3.    Do something new
Encourage your employees to pursue short-term but challenging goals. This could be involvement with a project or role that gives an immediate sense of satisfaction. Encourage employees to identify their personal strengths and spend their time applying them.
4.    Annual leave
With many holiday plans being cancelled, your employees may be inclined to cancel their annual leave. It's important for their mental health that they take time away from their role to rest and pursue hobbies. So, encourage them to take the time off.
5.    Exercise
Regular exercise is proven to reduce stress, help improve self-esteem and relieve depressive tendencies. As you exercise, your body releases endorphins giving you a positive feeling of happiness.
As an employer, can you stagger working hours to allow employees time to exercise before work or during an extended lunch break?
Or can you arrange for virtual fitness classes to take place outside of your core business hours?
6.    Food for thought
The brain is energy-hungry. A balanced diet is very important to keep it functioning properly. Provide your employees with the tools to educate themselves on what makes a balanced diet. From arranging virtual sessions with nutritionists, to sharing informative resources and web links.
7.    Bring laughter to the workplace
Laughter has been proven to be an extremely effective mood booster. To help raise employee spirits, arrange a virtual lunchtime quiz, a joke session or a team game to help exercise those laughter muscles.
8.    Music
Music can help improve your mood – depending on what you listen to of course! Suggest that your employees have the radio on during working hours, or task them with creating a playlist that makes them happy. Encourage them to listen to it when they're feeling stressed or low.