July 14, 2020
It's Here! Moorepay's New and Improved HR Hub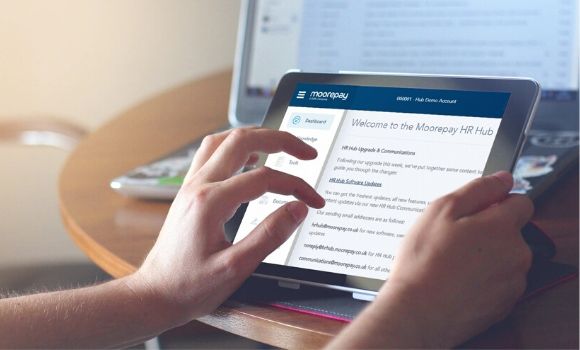 The HR Hub has now been upgraded to a new improved look and feel providing a more user-friendly experience for our customers. 
New Knowledge Centre
We've created a  Knowledge Centre for easier navigation to core HR and Health & safety content topics. 
From Maternity Rights to Grievances, Fire Safety and First Aid: You can access key content pages and view suggested relevant content, such as downloadable Templates, Forms, Guidance Notes, FAQs at the click of a button.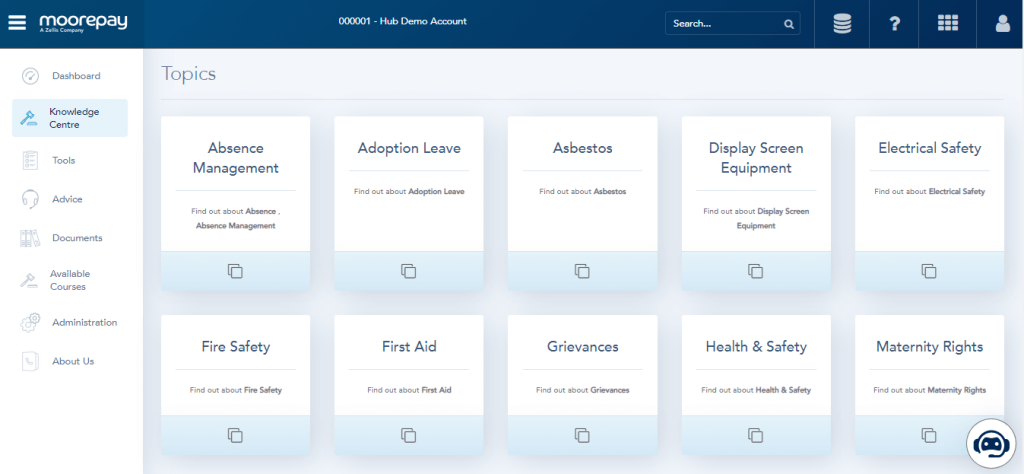 New User Search Navigation 
Using relevant keywords, users can search throughout the software to access content and existing documents to quickly access content on key subject matter areas.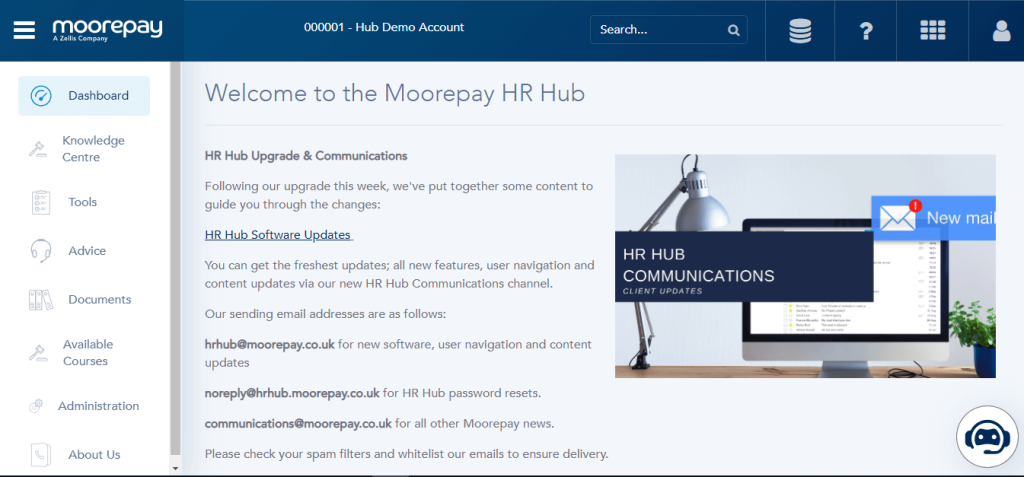 Health & Safety Tools
The Health & Safety module, now located in the new Tools section has a fresh, new interface and user-friendly design.  
As part of our core Health and Safety service you can access risk assessments, action plans, run reports and download or store bespoke documents, like your H&S policies and procedures within a secure online portal to create a safe working environment.  
About Us 
Our new About Us section provides access to key contact information and biographies of our client facing HR Services team for your handy reference.  
Logging onto the Software
A reminder that existing clients can access the online portal through the Moorepay website.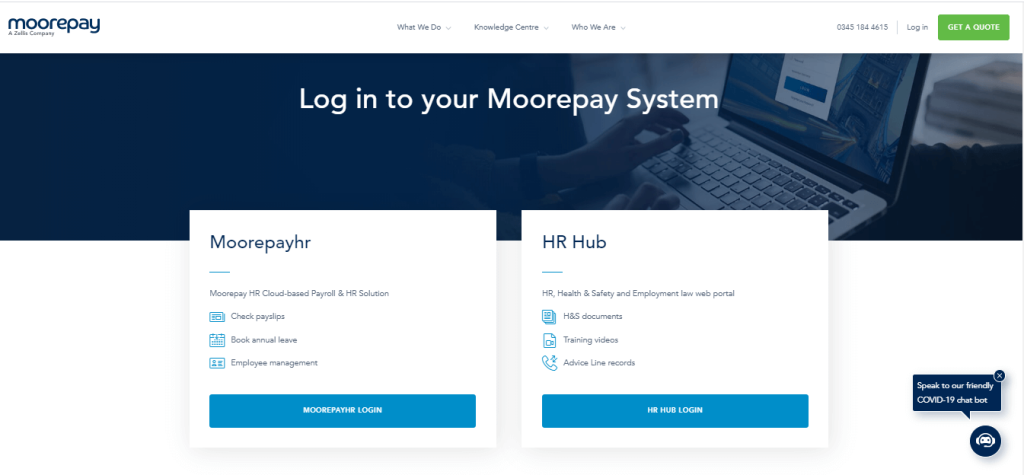 HR Hub Communications 
Our newly launched HR Hub communications channel ensures clients get all the freshest updates of all software features, user navigation tips and content updates through to their inboxes.  
We're looking forward to bringing you more updates soon and providing more content to support our clients with the upgrade. 
To Book a Demo with our sales team, contact us on 
0345 184 4615.