May 4, 2021
Outsourcing payroll for small businesses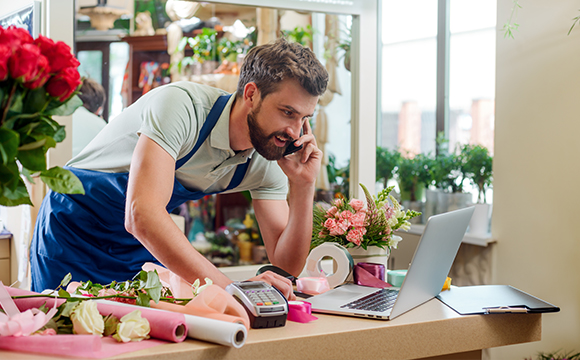 Timely, accurate payroll delivery is arguably one of the most fundamental parts of your business. Payroll has a key role to play in maintaining morale, productivity and trust.
Issues small businesses may face with their payroll
Unfortunately, in-house payroll functions are as reliable as the people doing the work. There's always a risk you may lose one of your key members of staff that do your payroll and they take all that knowledge with them. If this happens you could find it extremely difficult to replace them: cue a nightmare come payday!
Small businesses are more likely to make do with outdated systems that take a long time to interrogate are not efficient or responsive. They're far less likely to give businesses accurate information and insights. This unreliable information leads to poorer quality reporting which in turn affects the quality of decisions being made.
The benefits of outsourcing for small businesses
Outsourcing will reduce the chance of these issues happening.
Eliminate human error. Say goodbye to delays and mistakes on payslips: with a payroll service provider, output, speed and quality won't vary in accordance with holidays and sickness.
Enjoy a stable extension of your team. Never worry that you might lose essential members of staff i.e. company skills and knowledge again – as you'll have access to a whole team of experts instead! You also won't have to spend time training new staff or helping them to understand your business's payroll system. And (hopefully) the slick, modern software will make everything easier.
Ditch confusing calculations and revising new legislation. Certain types of employment can lead to complicated payroll calculations for part time, contractor and self-employed staff scenarios. It pays to have a wealth of experience at your disposal which is something you're unlikely to have with a small in-house payroll department. A good payroll service provider will know all the ins and outs of payroll-related tax laws and latest government legislation.
Gain peace of mind that everything is running smoothly. No headaches, no hassles, no stress, no worries. You're left to focus on running your business knowing your payroll obligations are dealt with correctly, on time, and compliant with the latest, complicated legislation.
What's on offer for small businesses?
Many payroll companies can offer small and medium sized businesses total packages in which all your payroll requirements can be met. With outsourced solutions, these packages are often flexible to meet your specific business needs, so you don't end up paying for something that includes services you don't need or miss key features that you do need.
Outsourcing to a payroll provider should be one of the foundations for any business seeking to improve the experience of its workforce. If you'd like more information, you can find out more about Moorepay's managed payroll services here.