October 28, 2020
Protecting Employees From Domestic Abuse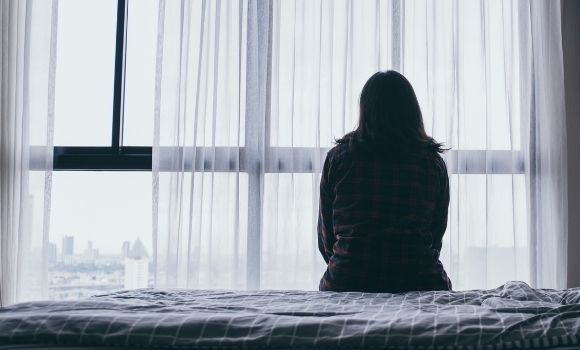 The Domestic Abuse Helpline has reported a concerning increase in the number of calls and online requests for help since the lockdown began in March 2020. It's predicted that for every three months the lockdown continues, an additional 15 million cases of gender-based violence are expected.
With more people than ever working from home due to COVID-19, time apart or an escape route away from an abuser may now be a distant hope for some employees.
As an employer, you have a responsibility for the welfare of your employees. So what should you do? How can you help and support the employees who are most at risk of domestic violence? This blog post provides some useful guidance to help you protect vulnerable employees.
Who is Affected by Domestic Abuse?
Domestic abuse can destroy lives. It can take many forms and is not just physical abuse; it can be financial, emotional and/or psychological abuse to maintain power and control.
An estimated 2.4 million people aged between 16 and 74 experienced domestic abuse in the year April 2018 to March 2019. Two-thirds of these were women.
But it's not only women who are abused, a vast number of men are also subjected to domestic abuse. These men maybe less likely to open up about this as they may feel they could be judged as weak.
Many who experience domestic abuse often find themselves isolated from friends and family and lose their independence. In many cases, going out to work may be the only respite they get; and sometimes it's only at work where they can ask for help and support.
Duty of Care
Employers have a duty of care for the health, safety and welfare of their employees. This is whether they're in the workplace or working at home.
This doesn't mean you have to 'solve' the problem. But you should have something in place with regards to professional support, such as an Employee Assistance Programme (EAP) or Mental Health First Aiders. This is where employees can access confidential legal advice, financial advice, and counselling.
For someone dealing with domestic abuse, having a supportive employer may make a huge difference to them.
Returning to the Workplace
Where employees are returning to their workplace, this doesn't necessarily mean the abuse will stop. 75% of those subjected to domestic abuse are targeted at work – this could be threatening phone calls or emails from their abuser, to their abuser arriving unannounced at the office or workplace.
Research shows that over 40% of those abused were prevented from getting to work, either through physical violence or restraint.
This would clearly affect the employee's attendance. it would also affect their performance when or if they do get to work. Many people experiencing domestic abuse are subjected to performance management or disciplinary action because their behaviour is misinterpreted. In many cases, they end up losing their jobs.
How Can You Protect Employees From Domestic Abuse?
Encourage discussion and ensure your management team are sympathetic and non-judgmental. They should also be made aware of organisations that can provide specialist support, such as your Employee Assistance Programme (EAP) or your Mental Health First Aiders.
If you don't have an EAP or Mental Health First Aiders, gather a list of local organisations or charities who could offer assistance. Even if you have limited resources, this type of information can easily be found and is a small step you can take to address the affects of domestic abuse in the workplace.
What if These Employees are Working at Home?
Share domestic abuse helpline posters on your intranet. Give them first refusal to return to the workplace when it's safe to do so.
Look for sudden changes in behaviour or performance. For instance, look for a change in the way a person dresses or the amount of make-up they wear (this could be picked up in a video meeting).
Don't assume what they are experiencing or what they need, everyone's situation is different.
Be careful when raising things with someone working from home – their abuser could be monitoring their calls, texts or emails.  Even asking open questions in a call or email if you don't know who else is listening, might ring alarm bells with the abuser and cause more abuse.
Ensure that line managers check in frequently so that the employee doesn't feel so isolated.
Make them aware of your Mental Health First Aiders.
Where you're aware that domestic abuse is taking place, agree code words or hand signals in video calls with the employee. That way, if they're in a threatening situation there are set phrases that both parties can say to flag the danger.
Also, consider setting up a signal or phrase if the police need to be called or support information is required.
Organisations that Provide Help
National Domestic Abuse Helpline (Freephone, 24 hour): 0808 2000 247
Refuge run the helpline and also offer a live online chat.
ManKind Initiative: 01823 334 244
A national charity that provides help and support for male survivors of domestic abuse and domestic violence.