January 4, 2023
Second jobs | How many jobs can an employee have?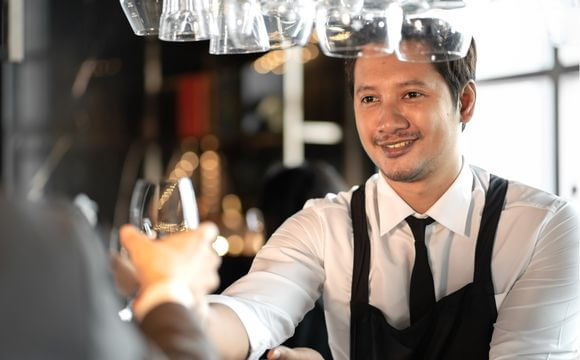 The pressure of the current cost-of-living crisis means that your employees may look to find additional employment and take second jobs to increase their income. As an employer, is this something you should be concerned about?
We explore employee contract wording, Working Time Regulations, and the steps you need to take as an employer to stay compliant with employment law.
What's written in your employment documentation about taking second jobs?
Wording in employment clauses regarding 'outside interests' usually state something like:
'Normally we will not object to other employment, or voluntary activity, providing you first request permission'.
An 'outside interests' clause may also state:
'You must not undertake other employment without approval. You must not engage in other activity, paid or unpaid, which interferes with performing your role'. 
If employees take second jobs, employers will not normally allow any additional employment that directly competes or conflicts with their interests.
Check your employment documentation, as it is normally not about stopping an employee having another job, but about them notifying you first. If there is no mention of additional employment in your contracts, then potentially an employer could decline any request based on an implied term of trust and confidence. It is always key that an employer acts reasonably when considering any request.
Working Time Regulations
It is important that your employees notify you of all the hours they work. This is to make sure there is no infringement of Working Time Regulations. Any employee would not be getting the required rest break between shifts for example, if they were working day shifts for you and nights elsewhere.
Employees over 18 can work more than the 48 hours a week maximum by signing an 'opt out agreement' if they wish. Employees cannot 'opt out' of the 11-hour rest break between shifts, the 20-minute uninterrupted break when working 6 or more hours in a day, and they need to have at least 24 hours of rest in a 7-day period. There are very specific rules around night workers.
Taking rest breaks
While an employee with a second job may choose to give up their rest breaks, it is key to remember that laws regarding rest breaks are about protecting the health and safety of workers. Even if an employee with a second job voluntarily gives up their breaks, the employer's duty of care regarding the health and safety of its employees remains.
Therefore, if an employer knows that an employee is working somewhere else and not taking rest breaks, this could put the employer at potential risk of liability (i.e. the employees hours of work could pose a risk to themselves or others and when the employer has taken no steps to remove the risks).
Steps employers should take
Review any additional employment clauses in your employment documentation. If you do not have a clause, consider introducing one as it will assist in clarifying your and your employees' responsibilities under the Working Time Regulations.
Remind employees of any contractual clauses and why it is important they inform you of any additional employment so you can meet your obligations under the Working Time Regulations.
Request details (in writing) from your employee who has additional employment on the hours they work to ensure you meet your obligations under the Working Time Regulations.
Ensure you have 'opt out' agreements in place for the 48-hour average working week maximum if needed. Keep records of hours worked.
Monitor and carry out risk assessments if needed with any employees who have additional employment if their hours are more than the 48-hour average working week. Address any concerns relating to their hours of work if needed (i.e. if it is impacting on their performance or there are health and safety concerns).
What next?
In conclusion, more workers are taking on additional jobs to increase their income. Employers must be aware of the Working Time Regulations and possible health and safety implications affecting employees with more than one job.
If you're a Moorepay customer and you'd like some advice about your employees taking secondary employment, please contact us via our HR Advice Line. Alternatively, if you're looking for the latest HR and employment law updates, check out our popular online guide.