October 19, 2020
Zellis Awarded Software Product of the Year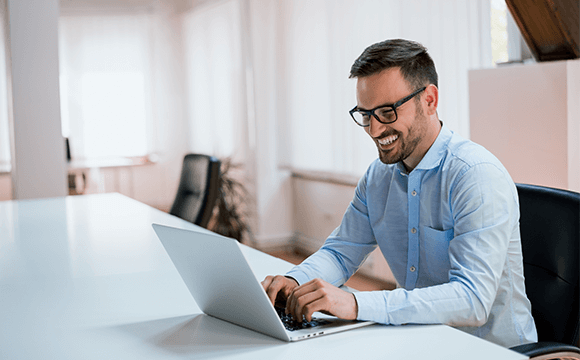 Moorepay's parent company Zellis was awarded software product of the year by the CIPP during their Annual Excellence Awards.
Judged by an independent panel, this prestigious award is given to software that enables companies to run their payroll in-house. Judges were looking for a solution that was compliant, user friendly, enabled best practice and was well supported.
Also competing for the award was ADP, Intelligo, IRIS, MHR, Neeyamo, Payslip, SSCL and Xero. However, the award was given to Zellis for its innovations in software, including the Microsoft 365 intergration, that empowers employers to cut down on administrative time in their business. These innovations are something that Moorepay's customers will also benefit from, leading to an enhanced and streamlined user experience.
Below are some of the comments from the judging team:
"I think that this submission highlights some features which are very exciting, and will hugely aid employees and managers to save time on lots of administrative tasks associated with self-service transactions."

"The app looks fab and a big plus is the Microsoft 365 link which enables approvals via email – this is definitely a step forward."
About the Excellence Awards
The awards took place online on 15th October at the end of the hugely successful Annual Conference and Exhibition, which was hosted by Business Development Director, Vickie Graham, DipM ACIM and CEO Ken Pullar FCIPP.
The event attracted over 300 viewers and a much larger audience on social media after the winners were announced online.
The CIPP (Chartered Institute of Payroll Professionals) is the Chartered Institute for payroll, pensions and reward professionals in the UK. With over 9,500 members, the CIPP is dedicated to raising the profile of payroll in businesses across the UK and internationally. They also founded the National Payroll Week which Zellis and Moorepay celebrate annually to highlight the significant impact payroll professionals have on business.
Zellis is the UK & Ireland's leading payroll and HR software and service provider. Moorepay is part of Zellis, which also manages Benefex, an award winning benefits platform for employees.