Employee Assistance Programme (EAP)
Give your employees access to confidential counselling and expert advice.

Support mental health and wellbeing both in and out of the workplace.

An affordable way to improve morale, reduce absence, and boost productivity.
What does our quality EAP service look like?
What to expect from Moorepay's Employee Assistance Programme.
Qualified councillors

Accredited by the British Association for Counselling and Psychotherapy (BACP), your employees will have access to counsellors who always work within the framework of the BACP code of ethics.

24/7/365 helpline

Employees have access to a confidential helpline where qualified experts will provide support and advice, 24/7/365.

Wide range of support

It's not just counselling that's available through our EAP service, employees and family members can also access advice on legal and financial matters, health and wellbeing, coaching, fitness advice, emotional support, and childcare.

Impartial and anonymous

The services your employees can access as part of our EAP are 100% confidential and totally anonymous. All advice offered by trained, qualified experts is impartial to give your employees an unbiased service.

Online portal

Our cloud-based, online portal is packed with helpful advice and guidance that your employees can access any time, on any device. Available resources include self-help guides, management support, videos and guides.

Face-to-face counselling

For an additional level of support your employees will have access to structured face-to-face counselling, (up to 6 sessions per issue per year) based on a full clinical assessment.
key benefits
Good for your people and good for your business
Offering EAP is a simple way to show you support and care for your employees, and boost workplace morale.

Give your employees access to tools and advice that will help them better manage personal and work-related challenges. Reducing sick days and turnover by giving staff the support they deserve.

Help your employees proactively deal with any issues they face, so they can feel motivated and happy at work.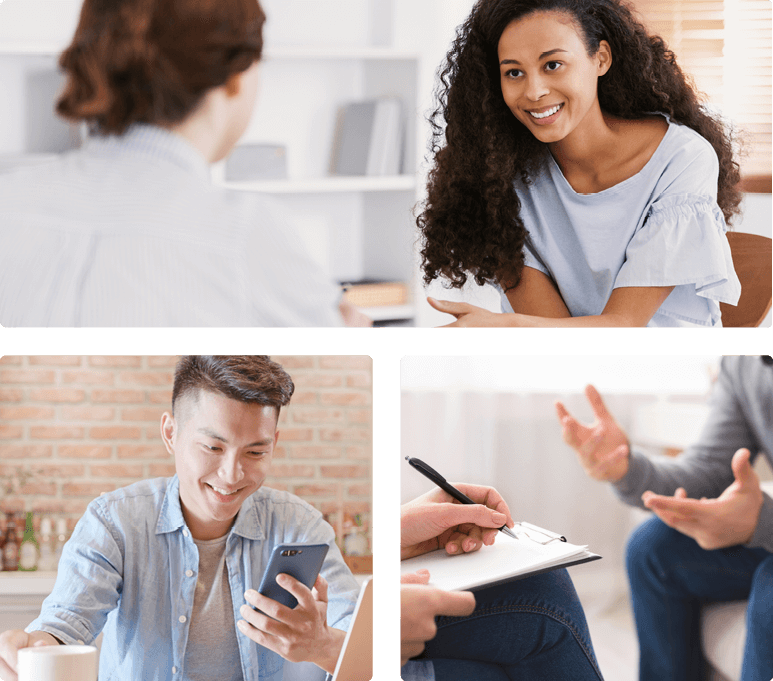 Why it's important to consider offering an EAP
Affected by mental health at work

Over one in seven people in the UK experience mental health problems in the workplace.

Working days lost

A staggering 70 million work days are lost each year due to mental health problems in the UK.

The cost of mental health

Work days lost due to poor mental health costs employers approximately £2.4 billion per year.
Chat to the team
Find out if an Employee Assistance Programme is right for you, and have a quick chat with one of our advisors to learn about pricing.
Badges of honour
Accredited by everyone who's anyone. We wear our badges with pride.






take it away
Grab a brochure