May 9, 2022
Improving your payroll processes | Next Generation Software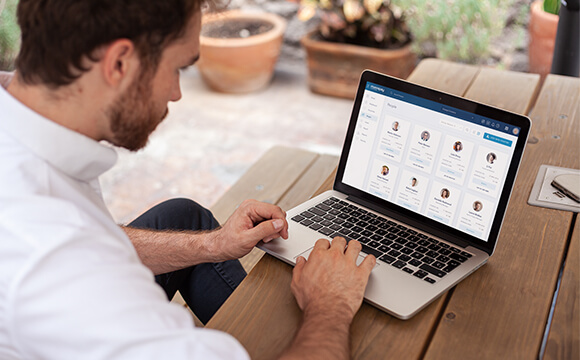 Listening to customer feedback our product team have been working hard to make improvements to payroll processing in our software. They're just selfless like that.
So, what do new features in our payroll software look like and what value are they adding to you and your processes?
Future dated salary changes
At the top of what can only be described as a very long customer wish list was Future Dated Salary changes. It kinda does what it says on the tin. With the developments of our latest release, users can now create changes beyond the current pay period and activate this changes on a chosen date.
That means if you know Sally is getting a pay bump in January you can take care of that admin right away, rather than remembering and waiting until the last minute. That doesn't mean Sally is gifting everyone a Rolex for Christmas, it just means your payroll processes are taken care of ahead of time.
Why customers love it
If you're like us, memory isn't a strong skill. That means when your managers are agreeing pay rises with employees, you're remembering to add this manually when you hit the pay period. We're guessing one or two might just slip the net. And what does that mean for your employees? Well their hard-earned pay bump is missed in the payrun, a lot of jiggery pokey your side, a bit of ear ache and then eventually an employee is paid accurately.
We make it easy to pay your employees accurately, timely and reflective of what's in their contract. Enabling salary changes to be made at the date of contract signing means you have one less thing to worry about, and it's super easy to configure yourself – meaning Moorepay don't have to dive in and help you. That's happy you, happy us and more importantly, happy employees.
Easy to use
From our head to our toes, we pride ourselves on being easy to use. Users enjoy super slick screen scrolling, easy reporting, a clean user experience and navigation that just makes sense. Our Next Generation Software is built to save users time, streamline processes and boost efficiency. We're far from finished in terms of development, so stay tuned to see what else is instore.
Like what you're hearing about our Next Generation Software?
Whether you're a customer looking for an upgrade or new to the Moorepay family, speak to an expert today.