May 6, 2022
Introducing Work Report | Streamlining the approval processes for employees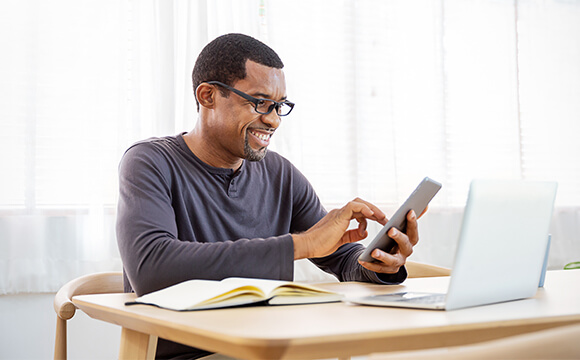 Work Report. Helping employees and you.
Covering a company-wide salary increase, dealing with a huge grievance case and staffing shortages, it's no surprise verifying an employment status for one of your staff has slipping down the to-do. Wherever it might sit in your priorities, it could be a deal breaker for your employees. We're here to take one more thing off your list.
What is Work Report™?
Work Report™ is a new employment and income verification service supplied by Experian, the world's leading information services provider.
Quickly and securely, (and touch-free from you) Work Report™ will instantly verify employment and payroll information required when employees are applying for products such as mortgages, loans, and tenancies.
At the relevant stage of an application, and with the employee's consent, the service automatically sources the minimum required information from employer payroll systems and shares it instantaneously and securely with a service provider.
Why employees love it
Ever bought a house? Pretty stressful right? Paperwork on paperwork, admin fee on admin fee. What if you could save your employees some of the stress? Work Report™ is an enhanced and secure alternative to current methods of employment and income verification. It saves employees time and the dreaded faff-factor.
Work Report™ brings outdated, clunky admin lacking in security up-to-date. Employees can kiss goodbye the dusty fax machine as they welcome a process that's in the digital age.
Why you'll love it
Spend less time chasing up records, and more time focusing on areas of your role that really need attention. With 75% of UK employees expected to make an application requiring verification in the next two years, that's time saving in the bank.
Work Report™ eliminates the time and effort your HR teams currently spend sourcing, printing, and verifying documents requested by your employees. Employees get the option to 'self-serve', choosing to share information directly with an organisation of their choice.
How does it work?
They say a picture paints a thousand words, watch this video for a full breakdown. In short, with the consent of an employee, Work Report™ will pull only the data that is needed from Moorepay's payroll system to support the application process.
Want to find out more about our work with Work Report™? Or find out about our Payroll & HR Software? Get a quote today.