January 24, 2022
LANDED partnership: Helping SMEs manage the employee lifecycle end-to-end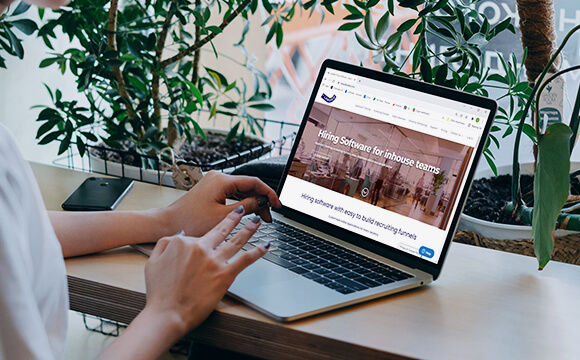 Moorepay has joined forces with LANDED Hiring Software so you can manage the entire employee life-cycle with ease.
About our partnership
Yes, it's official! We've partnered with LANDED to offer start to finish management of employees. From applicant tracking and recruitment, right through to personnel management and training. We've combined forces to ensure the market have a truly integrated payroll & HR solution that works closely with a full recruitment system powered by LANDED.
Our Next Generation Software is created to be flexible and easily integrated. LANDED connects to the Moorepay payroll & HR solution through flat file and easy integration.
Together, we're helping SMEs to manage the whole employee lifecycle with ease.
Emma Gunes, CEO of LANDED said:
"We are delighted to partner with Moorepay, with LANDED's focus on delivering powerful recruiting solutions & Moorepay's Next Generation HR software we are excited to offer SME's a solution that addresses the whole employee journey from application through to onboarding & continuous development. LANDED helps companies ATTRACT – ENGAGE – HIRE the best employees and the partnership with Moorepay completes the journey to deliver a seamless HR solution."
About LANDED
LANDED is a multi-channel recruitment automation platform. Taking the concept of automated digital marketing and applying it to recruitment marketing, with integrated new marketing methods and applicant tracking technology offers clients a complete all in one platform.
Why Moorepay
Dedicated to making payroll & HR easy, we're continually investing in our easy-to-use software, its rich functionality, and the flexible services our diverse customers demand. This partnership is our most recent way to bring the benefits of Moorepay to SMEs across the UK.