June 20, 2021
Stop! These are the reasons your HR team is hindering the growth of your business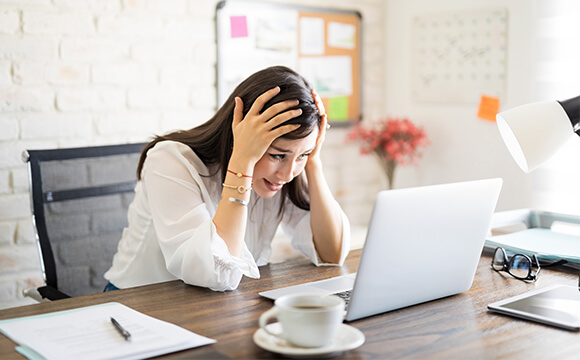 HR, they're the people-people. Champions of employee experience and the voice of your workforce. But have you ever considered how they could be holding back your growth efforts? Check out these simple tweaks your HR department can make to boost productivity and growth.
Document management
Research from Hyland suggests HR professionals spend 14% of their time maintaining employee records, and a whopping 51 minutes a day just looking for information in paper documents, files and emails. With that in mind, if your HR department hasn't yet digitalised their document management then there is no time like the present. Any business looking to grow should be looking at streamlining processes and driving business efficiency, so don't sleep on potentially outdated processes in your HR department.
Feeding into payroll
How close is your HR team to payroll? Does payroll sit within the same team? Or maybe it sits within finance. Wherever it is held, the communication between payroll & HR can be slow and take up a huge amount of admin. Opting for an integrated payroll & HR solution will allow data to flow freely between the two. That means touch-free data and streamlined processes in both payroll & HR. Winning!
Expertise
How confident are you in the levels of expertise in your HR department? Would you bet your compliance on it? With legislation changing at the drop of a hat, and the introduction of new working models that could leave you exposed to tribunal, the expertise of your HR team will quickly come under the microscope. For growing businesses, the risk of tribunal can be incredibly dangerous, that's why it pays to invest in consultancy and insurances to protect your business.
Recruitment
Why settle for mediocre when you could have fan-blinkin'-tastic? Attracting and retaining top talent in a business is important, but when you've got high growth plans it's an imperative. And that all starts with recruitment. It's important that your HR department invest in the right processes and plans to ensure that they can get the right people with the right experience at crucial moments to ensure you can continue your trajectory.
Retention
Getting the right people in your business can be crucial to your performance. Keeping them, now that's a whole different ball game! While salary increases might have you holding onto your people for a little longer, a great way to negate the demand for higher wages from your employees can come in the form of attractive employee benefits packages. Your HR department don't need to implement costly and complex benefits, investing in a few core benefits and discounts can make your growing business an attractive company to stay with.
Looking for HR support? Whether you're looking for best-in-class HR software to support your flourishing HR team, or maybe you're looking for HR services and support, we've got your back.