April 2, 2019
Stress Awareness Month – How to Manage Workplace Stress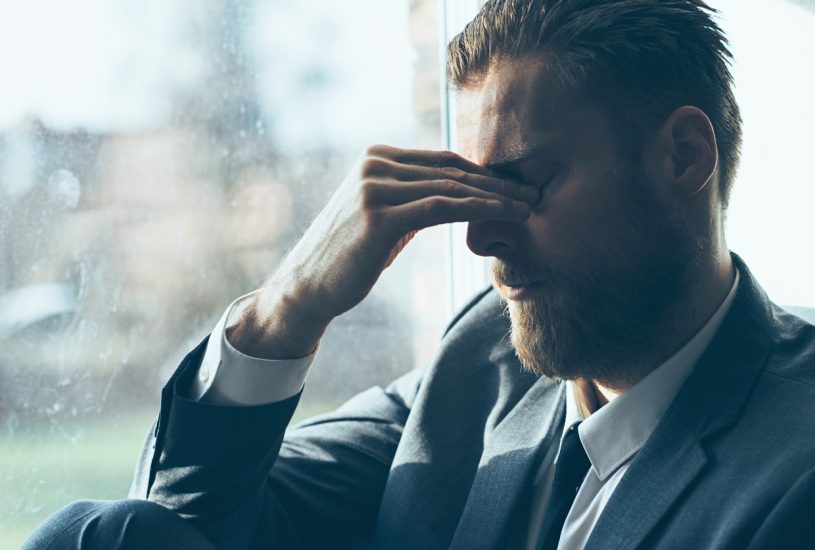 1st April 2019 marks the beginning of Stress Awareness Month. It aims to increase awareness of the causes and cures of what has been labelled our modern stress epidemic.
Stress-related absence has increased for two-fifths of businesses in the past year, according to new research from the CIPD and Simplyhealth. The top causes of stress-related absence were excessive workloads and management style.
What is work-related stress?
It is generally accepted that going to work is a good thing. However, according to the HSE there are six main factors that can lead to work-related stress if they are not managed effectively:
Demands
Control
Support
Relationships
Role
Change
Work-related stress, depression or anxiety is defined by the HSE as "a harmful reaction people have to undue pressures and demands placed on them at work".
The stress response is a survival strategy urging the body to respond in one of two ways. Fight or flight. It is not a mental health condition.
Stress happens when we can't control what is happening to us. From being chased by a lion to being faced with an unmanageable workload day after day. When stress like this becomes an everyday occurrence, the part of our brain that regulates blood pressure and heartbeat – and enables us to learn, plan, concentrate and make judgements – begins to shut down.
This can lead to an increased risk of developing anxiety, depression or other mental health problems. It also increases the risk of physical health problems. These include insomnia, heart problems, muscle pain and it has also been linked to cancer and obesity.
What's the difference between pressure and stress?
Most employees thrive with a degree of pressure. It can motivate them to perform to the best of their ability.
But what is the difference between pressure and stress?
Stress kicks in at the point we experience too much pressure and feel unable to cope as a result.
How can I tell if an employee is feeling stressed?
Line managers play a vital role in identifying and managing stress within your organisation. They are likely to see the problems which cause stress first hand. In addition, line managers will often be the first point of contact when an individual is feeling stressed.
An employee experiencing excessive levels of stress will usually exhibit a change in their behaviour. They may become withdrawn, flighty, frustrated or argumentative. It's importance for line managers to address the issue early to prevent conflicts in the workplace or sickness absence arising.
An informal chat can be invaluable. Avoid pointing out mistakes or being critical: this may lead employees to become defensive. Your priority should be to make them feel supported.
Practical steps to alleviate the problem include assessing workload, providing additional training, or introducing flexible working if their stress is related to their homelife.
The importance of Occupational Health
If an employee is not able to or is unwilling to discuss the reasons behind their behavioral change, offering a referral to occupational health can be useful.
Many employers wait until an employee has been absent a long time before bringing in occupational health. In some cases, employers even wait until a grievance has been raised, or a suggestion that an employee is disabled, and adjustments need to be made.
Work-related stress and Employment Law
Anxiety, stress, depression and related conditions that have a substantial and long-term adverse effect on an employee's day-to-day activities may amount to a disability.
If concerns do arise, employers should seek advice from occupational health or medical experts to assess whether there are any underlying causes, including a disability.
Employers are also under a duty to make reasonable adjustments for employees with a disability which includes cases where the disability is mental health-related.
This can often be difficult for employers as, unlike many physical impairments, it is not always obvious what adjustments to make.
Reasonable adjustments can be wide-ranging. When dealing with an employee suffering from mental illness, the appropriate reasonable adjustment will depend on the individual circumstances.
Employers could consider modifying an individual's roles and duties, meeting the cost of additional counselling, and changes to hours and duties.
Failing to explore the underlying causes of an employee's behaviour and refusing to deal with a disability when it arises can lead to expensive and time-consuming litigation in any resulting Employment Tribunal.
The case of Donelien v Liberata UK Ltd explores the length employers need to go to when investigating whether an employee has a disability.
An employee is feeling stressed due to problems at home. How can I help?
Providing an Employee Assistance Programme gives employees access to confidential advice, guidance and information. Support is available for a wide range of areas, including health and wellbeing.
Next Steps
Dealing with workplace stress may seem daunting or frustrating at first. However, the benefits of a happy and productive workforce cannot be underestimated.
The Stress Management Society have a range of free resources and guides around recognising workplace stress and workplace wellbeing solutions.
Moorepay customers who would like any specific advice on reducing employee turnover, should contact the Advice Line on 0845 073 0240.