November 14, 2022
What this year's heart-wrenching John Lewis Christmas ad means for HR teams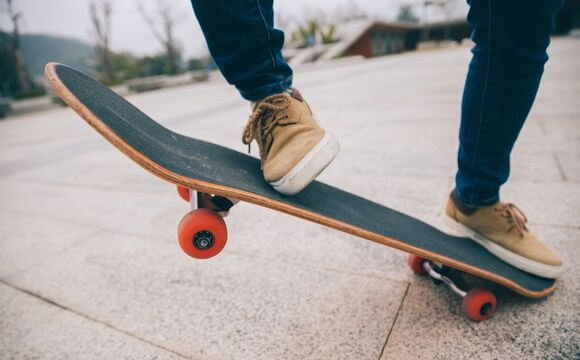 A really important message, beautifully executed. I've watched the John Lewis Christmas advert five times and it still makes me teary. It also got me thinking: what does this mean for HR teams?
Sadly, the requirement to take time out of work in order to adopt or foster a child is not particularly well-supported in employment law. This may leave employers and their HR teams feeling as if they'd like to do more.
Let's look into the adoption and foster care process, the current legislation, and what more employers could do to support the employees who wish to adopt or foster a child.
The adoption and foster care process
Both adopters and foster carers need to go through an approval process with Social Services which can take around 12-16 weeks. Discussions about children being placed with them cannot happen until this initial stage has been completed.
During this time, social services require at least an afternoon per week from potential adopters/foster carers to carry out rigorous training and assessment.
In addition, there will be:
Further 'ad hoc' appointments made when a possible placement is identified (i.e., when social services want to meet specifically to discuss feasibility of match with adopter/foster carer).
Formal hearings (i.e., when formal approval is given).
In the case of adopters, the one to two week 'introduction week' when care of a child is gradually transferred from foster parent to adopter before a formal date of the placement.
Current legislation to support the adoption process
In the case of adopters, the law affords them a set number of paid and unpaid time off work to attend appointments – but this is only once it's been confirmed that a child will be placed with them. From that point on adoptive parents are entitled to adoption leave.
Whether an appointment is paid will depending on who is taking them e.g., if a couple is adopting a child, one will be entitled to be paid to attend that appointment but the other won't. When you'd expect both parents will want to attend, it's an anomaly. Time accounted for here falls short of time needed and anything over and above will be at the discretion of the employer i.e., unpaid leave, annual leave etc.
Current legislation to support fostering
There are no current statuary rights for employees to take paid time-off to foster a child. The current statuary rights are around "foster to adopt" and not solely for foster care. This is where a local authority places a child with a family that has been approved to adopt that child, but the child's case has not yet gone through the courts. In this case, an employee would be entitled to adoption leave.
In cases where the child is eventually adopted, then leave entitlement is set at 18 weeks of and can be taken during the five years following the date of the adoption or until the child's 18th birthday.
Employees (regardless of length of service) who are currently fostering are entitled to a reasonable amount of unpaid leave for emergency care of the dependent child. Children within a foster care situation would count as dependent as they rely on the employee. The employee can also request flexible working for such circumstances; however, the employer does have to agree these terms which can be rejected for legitimate business reasons.
Protections for employees adopting and fostering
Unfortunately, there's currently no protection in place for employees from the point they disclose their intentions to become a parent to their employer.
This contrasts with the protection afforded to employees disclosing their pregnancy which triggers the 'protected period' associated with pregnancy and maternity discrimination.
Realistically, a potential foster carer or adopter could find themselves side-lined or even dismissed with very little protection.
What more can HR do?
HR teams may consider working with their employer to create enhanced cover for their employees who wish to foster or adopt a child.
This would start with the creation of a policy. Ideally, this would emphasise the ways in which you would support foster placements, including paid leave for approval processes and for when a child is placed with the employee. Clearly, foster situations vary enormously and include emergency placements and therefore good communication is crucial, so employees understand what support is available to them.
In addition, it's also important to explore the protections you could put in place for your employees who announce their intention to foster and adopt.
You may also wish to allow exceptional annual leave requests, unpaid time off, sabbaticals, and flexible working options (temporary or permanent).
There are a number of options available to you that you may want to consider. In the meantime, be kind to employees who are checking skateboard videos in work time, or sliding a deck around under their desk…