January 12, 2023
Why the time to switch is now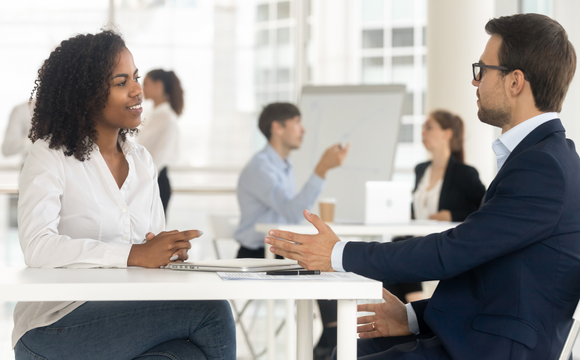 With the new tax year fast approaching, the time to switch payroll providers is now! Our recent Annual Payroll Survey saw a whopping 23% increase of companies who had switched their payroll providers in the last 12 months. Unsure if you're settling for less? Is there better out there? Why is now the perfect time for you to switch providers? Let's find out.
Reviewing your current provider
'We've used our provider for a long time, they know our payroll and switching to someone else is too hard' is something we hear all too often. But when it comes to payroll, you should never settle for just 'okay'.
It's always good practice to review your payroll provider each year and evaluate if they really are meeting your needs. If you want to know all there is to reviewing your payroll provider, check out our handy guide to reviewing your payroll provider.
Key areas to review
It's important when reviewing your provider that you standardise what you check, that way if you consider switching you can compare your current provider with potential new providers.
Here are the areas you should include in your review:
System functionality
Reporting & analytics
Customer service
Automation
Integration
Holiday pay
User interface
Reliability
Accessibility
Payslip accuracy
When to review
Knowing when to conduct your review is important, as it will determine whether you need to switch providers. Ensure you have enough to review your provider, and search for new providers in time to implement for a new tax year – that way there is no overlap in calculations and important payments! The best time to review provider is between December and February.
Misconceptions about switching payroll providers
Does the thought of switching providers fill you with dread? Never worry, switching payroll providers is easier than you think! Most people worry that switching involves time, hassle and risks that they could do without. The problem is, sometimes it's risker to stay with the same payroll provider in the long run.
Most people think that it's more convenient to stay with their current provider, however, being the with the wrong payroll partner can cause more damage than good. A good provider will help to enhance your company culture, whereas even small mistakes from a bad provider can make it harder to retain and recruit top talent.
If your mind is overrun with questions about switching, check out our awesome guide to switching to see what the switching process involves, and how easy changing your payroll provider can be.
Making switching easy
It's really easy to outgrow your provider, sometimes without even realising! Payroll technology innovation is rapidly growing, and some providers just can't keep up. Our award-winning software, named 'a game changer in how SME's work within the payroll industry' could just be the solution you've been searching for!
At Moorepay, we've helped thousands (and I mean thousands) of companies switch payroll providers and make payroll easy. We work alongside you to get you up and running in next to no time with our easy implementation, with no added risk!
Thinking of switching? Book a consultation today to be implemented in time for the new tax year!
---