A complete payroll & HR software solution
We've acquired best-of-breed HR Software provider Natural HR. And together, we've got the payroll & HR platform you've been dreaming of…
We've connected the best in payroll (that's us) with the best in HR (Natural HR). Together, we've got an all-in-one platform that's packed with a comprehensive range of payroll & HR modules.
Fill in your details to book a demo of our unique solution today.
Fill in your details to book a demo of our complete Payroll & HR Software.
Better together
Finally, all-in-one Payroll & HR Software
For the first time, enjoy Payroll & HR Software that is one and the same. That means your people data is in one place to reduce admin time, prevent errors, and improve employee experience.
Boost employee engagement

Champion your company's values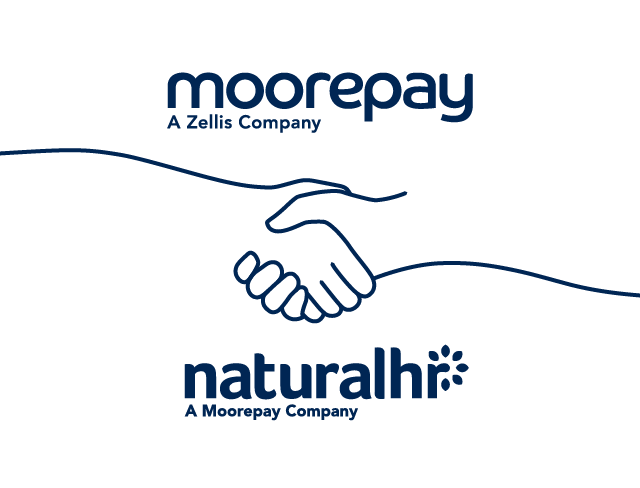 THE POWER OF COMPLETE SOFTWARE
When we say complete, we mean it
Enjoy a complete set of tools designed to meet the varied demands of you and your team. Yep, that's everything from benefits, to expenses, to time and attendance, all connected in one big happy family! Our modules
Systems that work together to make your whole team happy.
Payroll

Our award-winning Payroll Software automates processes for you, so your payroll doesn't feel like a slog.

HR

Save time with automated HR admin, let your employees self-serve, and support your employees during their time with your business, with our exceptional HR Software.

Benefits

We're one of the only providers to offer payroll, HR and benefits with one interface. Now that's a truly complete solution.

Performance

Easily communicate your values while driving performance. Our Performance Management module offers 360˚ feedback, performance reviews, and social recognition all feed into employee profiles.

Analytics

Forget spending hours manually manipulating your data, our Analytics pulls it into dashlets and tiles in just a couple of clicks.

Recruitment

Cut recruitment time, save candidate details safely, and get the right people in your business – fast! Our Recruitment module will make the whole process a breeze.

Expenses

Remove expenses admin and keep employee spending in check. Employees will love quick approval workflows, and you'll have heaps more time.

Timesheets

Remove time theft and old-school paper timesheets. Pay your employees accurately for the hours they work with our Time & Attendance module.

Assets

Easily maintain control of your company assets, all from one place. Nail a smooth onboarding and offboarding process, and track it all with analytics.
How we're different
The best of both worlds
Lots of providers boast integrated software, but we're the only provider on the market offering an all-in-one system.
But what's the difference?
Whereas most providers specialise in either payroll or HR software as their forte, the beauty of our partnership is that we're bringing top-quality software from both worlds together. So you can get more functionality than you can shake a stick at, all in one place.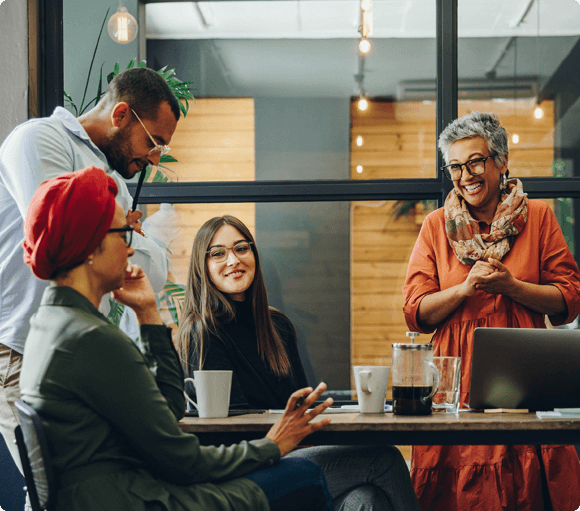 Learn more about our software
Take a closer look at Moorepay's core modules.
Payroll Software

Learn how our Payroll Software can help you automate payroll calculations, guarantee accuracy and keep you compliant with legislation with regular free updates.

HR Software

From recruitment to workflows, our HR Software is designed to make your everyday HR tasks a breeze. So you can focus on the big picture.

Employee Benefits

Benefits designed to delight! Keep your employees happy with a flexible, inclusive and affordable benefits offering they'll love.
See it for yourself
Book a demo today to see the first truly complete Payroll & HR Software on the market.
Badges of honour
Accredited by everyone who's anyone. We wear our badges with pride.






Register for the webinar
Hear more, and get yourself a free coffee
Sign up to the webinar 'In conversation with Anthony Vollmer and Jason Dowzell' as we go through the acquisition journey so far. You'll get to ask our business leaders all your burning questions, and get a sneak peak of the combined platform with our in-house expert, Sophie Bennion.
Plus, did we mention free coffee?