People Analytics
Quickly and confidently run accurate reports on your people and payroll data.

Use ready-built, customisable charts or create your own – it's data-driven HR & payroll made easy!

Check out the big picture or dig into the detail using filters to slice and dice your real-time data.
What does our People Analytics Software actually do?
Key features of Payroll & HR Analytics offering that makes data analysis easy peasy.
Ready-made charts

Access more than 80 ready-made charts that summarise your people data into digestible chunks. From absence, retention and spend by department, to gender pay gap, training, labour costs and much more. Display everything you need in one place with our easy-to-use dashboard builder.

Easy filtering

Customise the dimensions and metrics you want to see, easily segment and filter your data to refine the information. Build your own dashboards and reports so you only get the information you need. Easily export your data into PNG or CSV so you can present it how you like.

Predictive analytics

Concerned about recruitment, employee retention, spiking absence costs, or wage bill fluctuations? Predictive analysis will calculate the probability of various scenarios occurring, so you can forecast – and prepare for – the future.

Connect with other tools

Easily export your data and findings into various Business Intelligence tools, such as Power BI, Power Automate and many more.

Online access

Admin users enjoy secure, online access to our cloud-based People Analytics module, any time, on any device. Plus, they can use single sign-on too, making logging in a breeze.

Once source of truth

Your data pulls directly into People Analytics – so that's no double handling of data, and no more worrying about accuracy. It all happens in real-time to give you up-to-date, truthful data insight.
Bye bye Excel, hello beautiful dashboards!
No more trawling through Excel spreadsheets.

Customise the charts we've built for you or simply create your own.

People Analytics makes analysing your people and payroll data a breeze!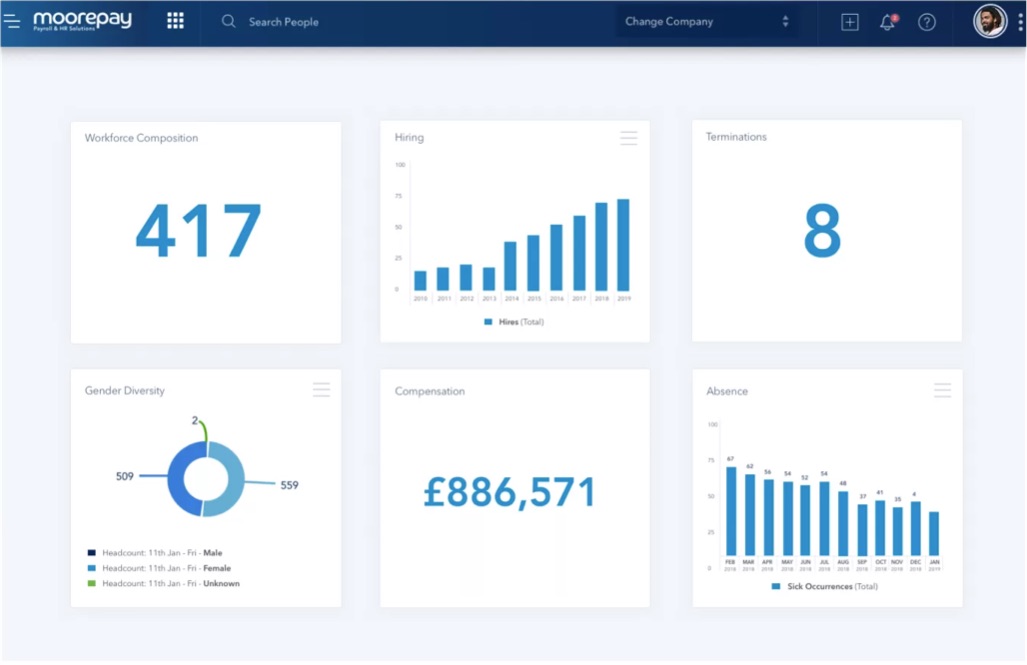 All-in-one Software
Now even better payroll & HR reporting
All of your data from payroll and HR, pulling into one place: nothing can beat an all-in-one solution. Learn more about our complete software. What will you be able to see?
Here's some things you can use People Analytics for.
Yes! Unlock real-time business insights in an instant!
Reliable, super-speedy reporting and real-time data will better inform your business strategy.

With our easy software you'll enjoy predictive analytics that helps you make informed business decisions.

Easy data-digging

Customise data your own way. Get a high-level overview, or dive into the detail – either way, it's easy!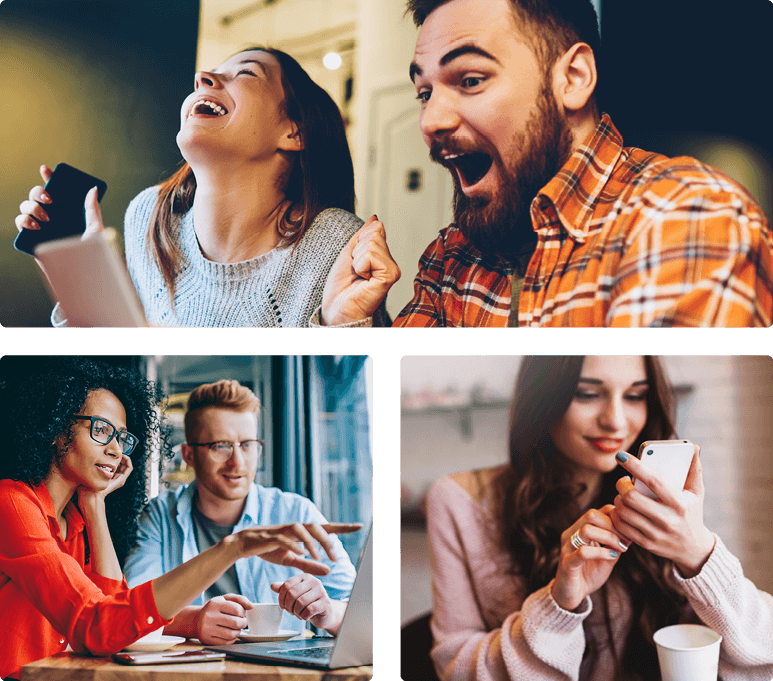 See it in action
Like what you're seeing so far? Book a demo with us and we'll show you more…
What do our customers think?
Don't just take our word for it! Check out the testimonials from our customers.
Badges of honour
Accredited by everyone who's anyone. We wear our badges with pride.






take it away
Grab a brochure