August 29, 2023
The gift of time (and attendance)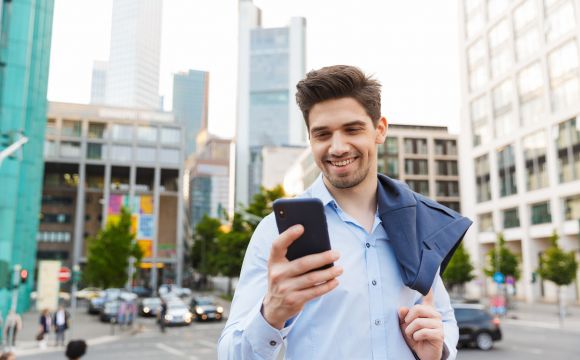 43% of hourly workers admit exaggerating their hours. So, with almost half of your workforce taking you for a ride, what are you doing about it?
The truth is you're probably losing a pretty penny when it comes to employee time theft. That's employees fudging their start time, slimming down their lunch break, and not even mentioning that early finish. If you're in the pits of paper timesheets, you can add a heap of workload and human error to that to-do list.
Let's be real, tracking time isn't stylish. In fact, it's famously unfashionable, the kitten heel of the payroll & HR world. Clunky, flat and only getting a glance on special occasions. So, we said that's it. T&A, we're going all Gok Wan.
We cobbled together the trendiest in the business. Prying them from Milan catwalks and casting interviews, they piled into a meeting room. Donned in slimline spectacles, crystal white Scandi trainers and perfectly baggy blazers from brands we'd never heard of.
Silence falls on the room.
"Hey, new one for you. We need to make T&A, like, stylish…"
Nothing. A cool cough drops.
"Stylish? Not possible" One chortles, gaze not faltering from their MacBook.
Adjusting their oversized sustainable T, one Product Manager stands up. "I'll do it."
Want to read more about the software? Well find it here; Time & Attendance System | HR Timesheet Software | Moorepay
Easy to use
Truth be told, this Product Manager nailed the blueprint, keeping it simple, casual and understated. With clear lines on time scheduling, employee rotas, holidays and absenteeism. Crafting in multiple site views and a super clear employee view. They made it easy for users to quickly see employee and team availability, as well as hours worked. So chic!
We said it's gotta look pretty, but it's gotta be functional. That's why we baked in helpful reminders to managers and admins when an employee goes over their agreed hours on the regular. Because eyebags have never been in, right?
Easy to use
After draft one we said, how about we add some accessories? And boy did this Product Manager ball out. QR codes draped from the neck of it, allowing employees to generate their own codes straight from the system and clock-in with it. Fingers just dripping in technology, with accessibility on both desktop and mobile.
We said simplicity is key to a showstopping outfit, so they got data flowing straight from T&A and reflected in payroll and HR. All branded up as one, because well it is. That means now employees only get paid for the hours they do and log. Simple.
Easy to trust
When it comes to data you're going to want to be mainstream. It's a hell no to knock-offs, big brands only please. That's why our technology is back by Microsoft Azure, (the Gucci of data) jam packed with security features to keep the personal data of your employees safe.
How do I get it?
Sick of kicking it in busted up trainers? Ready to step into the high fashion world of T&A? Book a demo with us today to see how we can help you!