Enjoy easy-to-use pension software that takes the hassle out of auto-enrolment.

We offer a high-quality service delivered by pension experts.

Save time and enjoy worry-free legislative compliance!
Find out how our Auto-Enrolment solution works.
Check out key features of our easy software and quality service.
Simple setup

Quickly import your payroll data and set up your pension scheme on our software, applying postponement periods if required.

Easy enrolment & tracking

Assess and enrol your employees every pay cycle, manage opt-ins and opt-outs, monitor leavers, track starters enrolling periodically, and re-enrol any opted-out employees every three years.

Automated calculations

Calculate employer and employee pension contributions at the push of a button, upload the pension contributions to the pension provider and initiate payment with them.

Easy self-service

Employees get anytime access to their own self-service facility, allowing them to opt-in/opt-out and view pension contributions, documentation, and statements.

Real-time reporting

Get an audit trail with detailed reports – fast – showing your employee and employer contributions, opt-ins/out-outs, new starters, leavers and more.

Expert support line

Enjoy an auto-enrolment support line to ensure you're fully compliant. Quickly get your questions answered by our dedicated auto enrolment advisors.
Easy to trust
Expect robust security as standard
Our auto-enrolment pension software is built on the most advanced hardware – where security and reliability is paramount.

All this means your data is secure, safe, and available only to you.

Everything is backed up automatically and protected by the latest virus-resistant technology.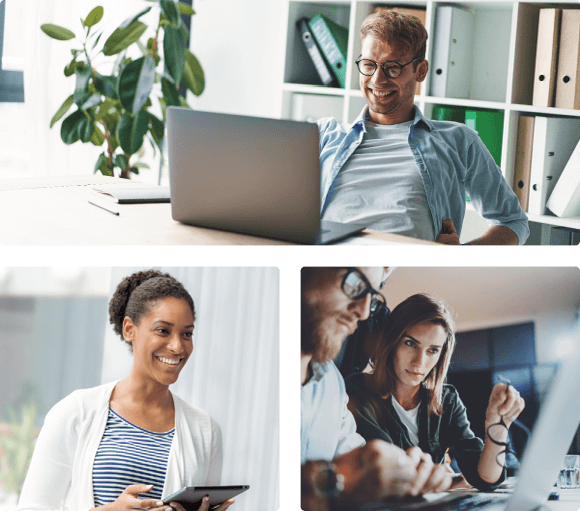 What else can you look forward to?
Check out just a few of the neat benefits when opting for our Auto-Enrolment Software & Service.
Chat to the team
Got questions about pricing? Give us your number and we'll pop you call.
Badges of honour
Accredited by everyone who's anyone. We wear our badges with pride.