November 8, 2022
The perfect employee perk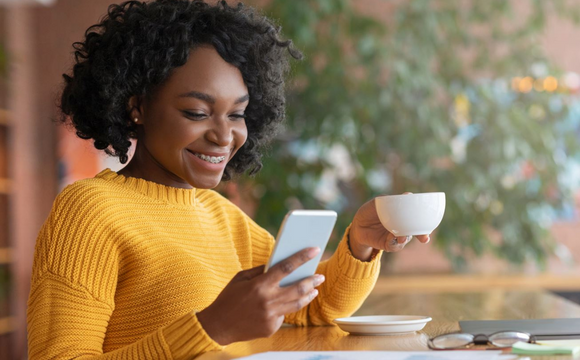 BOGOFF, 3 for 2, and who can forget good old Costco? If your employees are like us, then they love a bargain. It's like stealing, without the criminal record. With this in mind, we've only gone and released a brand-new discounts function for employees. And the best part? They never need to leave their remote workspace.
For some it's tightening the purse strings, for others it's ditching the fifth holiday of the year. With inflation at a record 40 year high, and fuel prices pricking water in everyone's eyes, we're all feeling the pinch. It's left many wondering how they can support their employees as they stare down the barrel of the cost of living crisis. With the added complexity of remote working, perks just ain't what they used to be!
Remote working has seen 'in-office' perks die by the wayside. Free fruit? More like rotten apples. Work socials see sad uptake, and thirsty Thursdays are running dry. While once valued by employees, the workforce now want perks they can share, even in a digital world.
We said enough skimping on the weekly shop, plating up beans for dinner and abandoning that weekend away. We said "employees, you shall go to the ball!"
We teamed up with leading discounts provider and Zellis group member, wrkit, to deliver a brand-new Employee Discounts, available to employees straight from our software.
Why everyone loves discounts
Well, despite no one ever snubbing a heavy discount, the technology is super easy to implement. Touch-free from payroll and HR, and up and running in a jiffy. That means employees can start saving quickly, and businesses can deliver value way beyond salary, supporting employee financial wellbeing.
While we can't ban employees banging on your door demanding a salary increase, we can offset some of that pressure.
Easy to use
See savings in an instant, withdraw cashback at any time and browse bargains. When we say it's a doddle, we mean it. Our platform clearly signposts to employees if it's a cashback deal, a voucher to be used online, or a unique discount code. Quid's in!
From nabbing a bargain in Sainsburys', to saving on the latest tech, whatever the discount (and there's thousands) we're continually monitoring the market. We benchmark our savings to ensure employees are getting the best deal.
Easy to access
APIs. There's that word again. So mysterious. If we had to break down our API integration with discounts, we would just say "it makes employee experience pretty neat."
Our integration means employees can access discounts straight from their Moorepay portal, no duplicate passwords, signing in screens, or years buffering. Just boom, savings in the bag.
So Christmas can go from click to cart to cheap in no time!
Easy to trust
When bank cards and partner websites are floating around, you'll want to make sure the whole thing is secure. Our Next Generation Software is based in the cloud and backed by Microsoft Azure technology. With security coming as standard you can trust employee details are on lockdown, even when they're nabbing a bargain.
So, you want to support employee financial wellbeing and implement a perk your team actually want? Great start. Get in touch today and we'll get the ball rolling.