September 22, 2023
Elevating employee experience: what's new in our Mobile App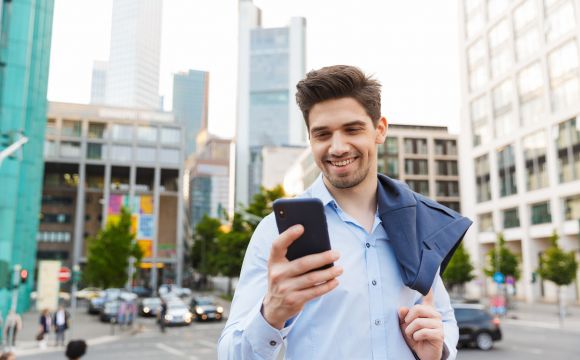 Another day, another release, another feature. It's no rest for the wicked, or our product team as it seems. When it comes to the little screen, they've been working their fingers to the bone. So, what's gracing the stage now?
Document Centre
Ah Document Centre, a bang up to date version of leaving notes on someone's desk. It's the quick and easy way to get company policies and information out to your employees, without the illegible handwriting.
And customers loved it so much, we just had to slim it, trim it and wack it in the App. So, what does that look like? Well, your employees can sign and seal on any document you deliver. Tightening those compliance processes up, with a full audit trail. It makes communicating company changes a doddle and keeps the wheels in motion when it comes to getting messaging out.
And you guessed it – now employees don't even need to touch their desktop.
PDF viewer
Our PDF view on mobile was a little 'meh' now it's a little 'yeh'. We gave the whole thing a facelift. Making it even easier for employees to view things like payslips, P60s and auto-enrolment letters. No zooming, squinting and blurry lines – just documents plain as day.
Auto-enrolment letters
Auto-enrolment, it's scary stuff. A lack of communication, or failing to enrol your employees, it could all get you in a spot of bother. While auto-enrolment isn't typically known for being the most exciting bit of the job, it is an important part of it.
We've made the basics accessible, dropping auto-enrolment letters straight into our app. Worry-free compliance, ever so beautifully wrapped up for you and your employees.
Easy to access
From ditching the desktop and going mobile, to plug and play APIs. Our software is accessible in the right way. We've carefully crafted our platform, with accessibility at the top of our agenda. Our accessibility makes it easy to get in and get out of the platform quickly, so you can crack on with the rest of your day. We've removed the friction that comes along with common payroll and HR requests, removing back and forth and repetitive employee query handling.
That's no more buffering, old school processing, and a lack of clarity. What does that mean for your employees? Only a belter of an experience.
How do I get it?
Fancy levelling up the payroll & HR experience for your employees? Book a consultation to hear about how we can help you.