January 31, 2023
Are employees entitled to time off when schools are closed due to strikes?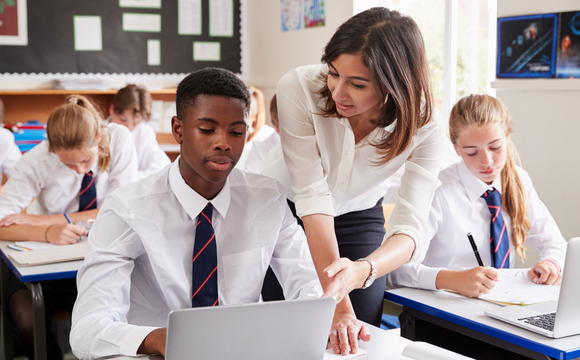 Thousands of schools across the country will close partially or fully on Wednesday 1 February as teachers strike over pay. The National Education Union (NEU) has reported that more than 100,000 teachers in 23,000 schools could walk out across seven strike days in February and March.
Are employees protected when they argue their usual childcare arrangements have been adversely affected? Or would their absence be classed as unauthorised?
The right to time off to care for dependants
Your employee is entitled to a reasonable amount of time off work to take necessary action to deal with an unexpected disruption or termination of their usual childcare arrangements.  You'll probably know this better as the right to time off to care for dependants.
Can schools being closed due to strike action be described as an unexpected closure?
What's key is, can the school closure be described as 'unexpected'? Parents will usually get advance notice of potential strike action, which gives them time to arrange alternative childcare.
In contrast, affected parents might only have been informed of a decision to close a school due to sudden, adverse weather conditions (e.g. snow, flooding) on the particular day in question. Hence, it was unexpected.
The test will be to establish that it is necessary to take this time off. If your employee hasn't taken appropriate steps to make alternative arrangements, having had sufficient time to do so, then generally speaking, they'll struggle to establish that it is necessary for them to take a reasonable amount of time off.
That said, it's worth exploring all circumstances with your employee. When was he/she given notice of the school closure? Are any alternative childcare options available to them? How much would these alternatives cost? Essentially you need to find out how much effort the employee has made to avoid asking for time off work.
Could an absence due to teachers striking be considered unauthorised?
If your employee fails to establish their entitlement, then their absence could be considered unauthorised.
However, a reasonable employer should try to accommodate them by:
Allowing employees to take annual leave as an exception to usual policy/practice
Offering a day of unpaid authorised leave
Allowing employees to work from home on an exceptional basis
The right to time off for to care for dependants, as described, is the minimum working parents can expect of their employer!
Next steps
Moorepay customers who have questions about employee absence on 12 December can contact our advice line on 0345 073 0240. If you're interested in finding out more about our HR Services you can contact us or download our brochure.