January 4, 2021
Employment Law Changes & Important Dates in 2021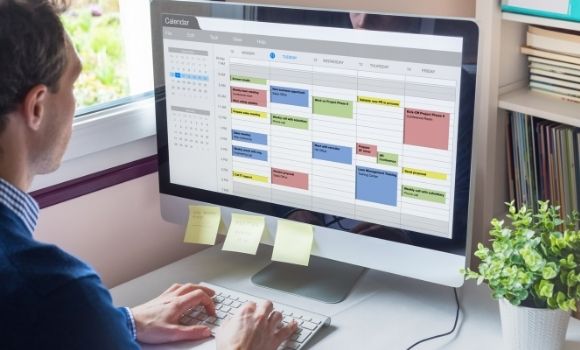 2021 will see the introduction of life post-brexit, as well as new off-payroll working (IR35) rules, gender pay gap reporting, increased statutory rates of pay… the list goes on.
This blog post lists some of the key events and all-important dates to look out for this year.
Post-Brexit Immigration System
From 1 January 2021, EEA nationals who are ineligible for the EU Settlement Scheme will need to apply for the right to work in the United Kingdom. The government has a points-based immigration system for this purpose.
EEA nationals (i.e. nationals of the EU member states and also Iceland, Liechtenstein and Norway) who moved to the United Kingdom before IP completion day (31 December 2020) are entitled to apply for settled or pre-settled status under the EU Settlement Scheme. This provides them with both the right to stay indefinitely and the right to work. EEA nationals eligible to do so must apply by 30 June 2021.
New Apprentice Incentive Payments Deadline
The government introduced payments to support employers hiring a new apprentice between 1 August 2020 and 31 January 2021. They will receive a payment of:
£2,000 for apprentices aged 16 to 24
£1,500 for apprentices aged 25 and over
Employers will receive this payment in addition to the £1,000 they already receive for hiring an apprentice.
Remember: the cut-off for hiring apprentices on this scheme is 31 January 2021.
Pregnancy/Maternity Redundancy Protection
Current protections mean that if a woman's job is at risk of redundancy during her maternity leave, she must be given priority and offered any suitable alternative vacancy that is available. However, the Equalities and Human Rights Commission and the Maternity Action helplines show that, in practice, employers are not always adhering to these rules.
A new bill has been proposed that means women, from the time they are pregnant to six months after they return to work, cannot be made redundant unless the employer is closing the business or ceasing work in that area. Women who experience a stillbirth or miscarriage would similarly be protected for up to six months from the end of their pregnancy.
The next stage for this (the second reading) will take place on 12 March 2021.
Gender Pay Gap Reporting Deadline
The deadline for submitting your gender pay gap reporting (for organisations with a headcount of 250+) is:
30 March 2021 for public sector employers
4 April 2021 for private sector employers and voluntary organisations
If you have used the Job Retention Scheme, read our blog to find out how the 2021 gender pay gap reporting is affected by furlough.
The Coronavirus Job Retention Scheme (CJRS)
The scheme ends on 30 April 2021.
We await information on either another extension, or a revised Job Support Scheme (that was initially announced in October 2020 and then scrapped in light of the CJRS extension).
Statutory Pay Increases
The rates for 2021/22 statutory maternity, paternity, adoption, parental bereavement and shared parental pay is set to increase from £151.20 to £151.97 per week.
The rate of statutory sick pay (SSP) is also set to increase from £95.85 to £96.35 per week.
New rates will be effective from 4 April 2021.
Further, the national living wage will increase by 2.2 per cent from £8.72 to £8.91 and will be extended to 23 and 24-year olds for the first time. This will be effective 6 April 2021.
Off-Payroll Working (IR35) for the Private Sector
Medium and large-sized businesses in the private sector will be required to determine the employment status of those working for an intermediary or PSC (often referred to as 'contractors') and where applicable make tax and National Insurance contributions.
This new legislation will be effective 6 April 2021.