October 31, 2022
How long should an ex-employee be gone before you rehire them?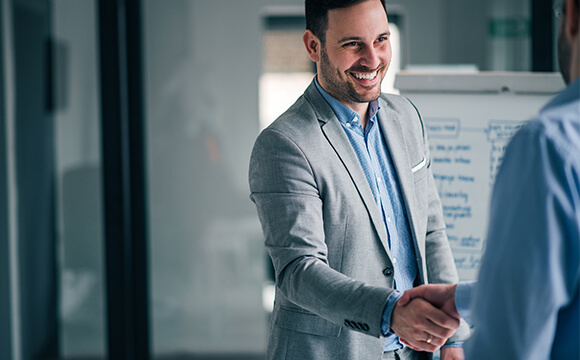 Suella Braverman's return to the post of the Home Secretary just one week after she resigned has raised a few eyebrows. In terms of conventional employment situations, just how long should an employee be gone before it's a good idea to take them back? And what are the downsides?
For many sectors, it's a very competitive labour market right now, and previous employees with an established skill set seem like desirable avenue to go down. In fact, we covered why rehiring could be a good avenue for expanding businesses in a recent article. But the news story brought to light why employers might need pause for thought before using this approach.
The complexities of rehiring
Their reason for leaving
The appointment of cabinet ministers is obviously very different from a usual hire in an organisation, but we can all agree that a return in a very short space of time can be problematic. Firstly there is the question of why they left in the first place. If it was to gain broader experience, have they had the opportunity to do that in this time? What new skills can they bring to you? If a positive answer eludes you, then perhaps the break has not been long enough.
Making room
Even if they didn't leave because of difficult workplace relationships or a specific incident, there will have been a shift and adaptation amongst your remaining team, and the returner is unlikely to slot straight back in. For example, if someone has stepped up to fill the leaver's responsibilities, they might not want to step down from their new role. Or the team might have distributed the tasks between various people, or even decided some former projects should be abandoned, which might be complicated and messy to reassign to the returnee.
Team cohesion
You also have to consider the interpersonal relationships of the team. While colleagues may have been happy enough to work around various unwanted traits and practices of the returnee when this was unavoidable, they may not necessarily be keen to pick those up again. So although it may not be appropriate to ask people openly what they thought of so-and-so, keep an ear to the ground for any brewing of resentments.
No matter how amiable the split, the returning employee too will have had their challenges and issues when they were with you before. Are you confident that these can be smoothed over for a fresh start?
Rehiring someone you didn't miss
While, naturally, most employers will not consider rehiring someone who was dismissed, it can still be worth considering applications from former employees who you were not sorry to see the back of. Is there a context to their performance that would no longer apply? Were there relationship problems but with other people who have moved on? Don't instantly dismiss the idea of these former employees before you've thought it through.
Contracts and onboarding
On a practical level, a genuine break of at least two weeks is needed to ensure that continuity from the previous employment is broken. If your terms and conditions have changed since the employee first came to work for you, you will probably want to re-hire them on a fresh contract.
What about returning after much longer breaks? While this avoids some of the pitfalls above and can work beautifully, do remember that your workplace will have changed. Almost certainly there will be practical differences. Have a frank conversation with your proposed re-hire about how they can utilise their history with you to make a good start, but that they will need to learn anew about systems and practices. Old hierarchies may have shifted – for example they may have to adapt previous relationships where colleagues have changed roles or been promoted. Make sure you both set your expectations appropriately.
On the plus side, many people do return to previous workplaces. They bring a unique perspective, established relationships and the skills to make an immediate impact. As with all hiring, good communication is key.